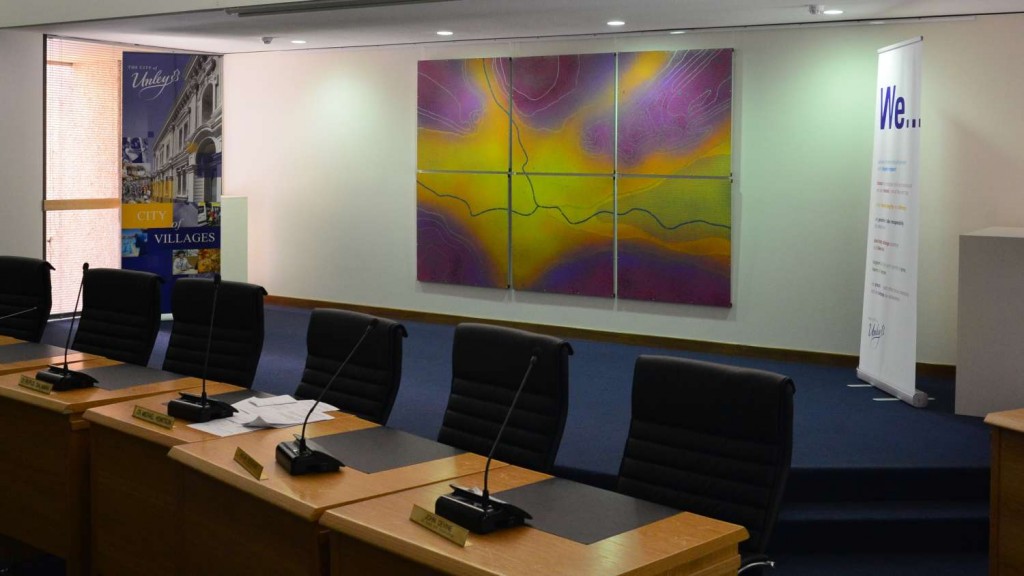 A kind invitation from Unley Council sees some of my larger pieces displayed in the Council Chambers until the end of May 2015.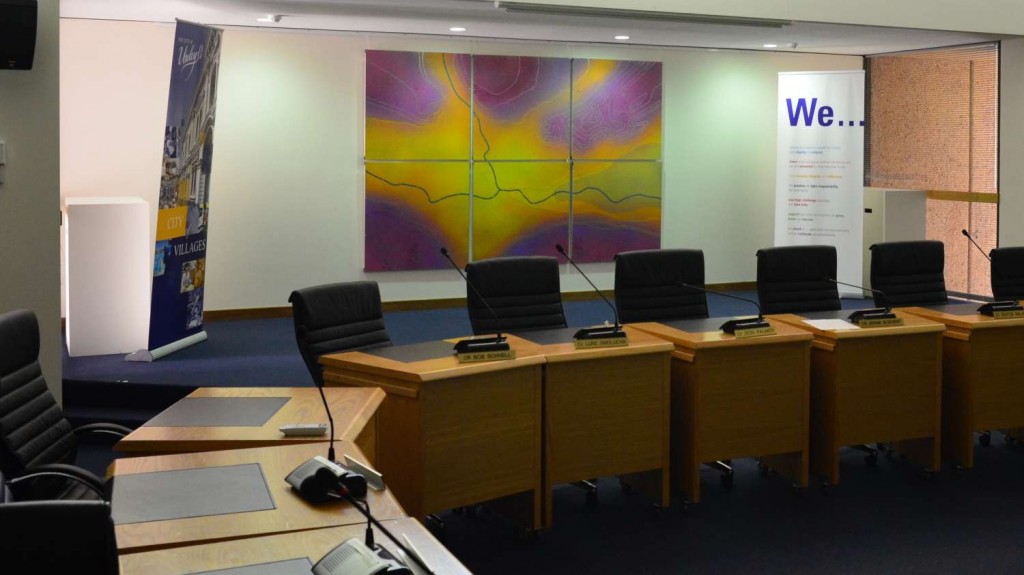 The biggest one, Osmond Creek, had been sitting in storage for a while. It was nice to see it out and about again after last being in some offices in the city.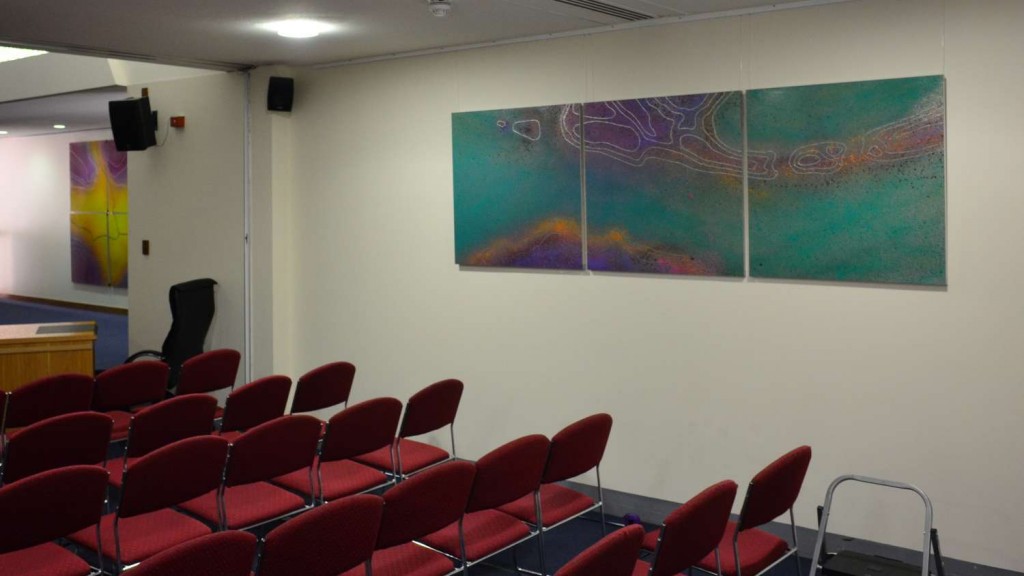 Likewise, North of Red Rock Creek in the build recently returned to me after spending many years in a boardroom.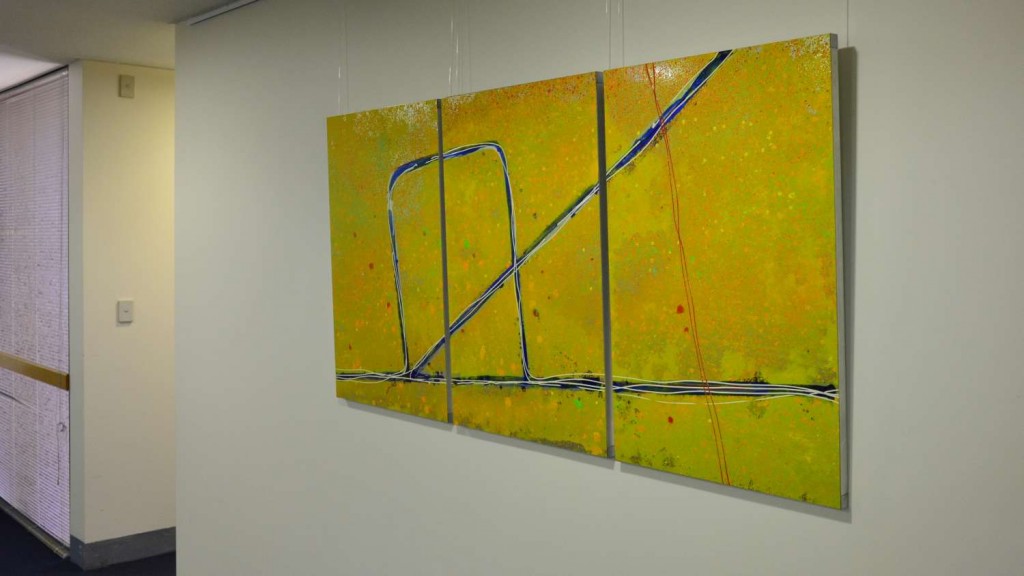 These paintings are all for sale if you have a big empty wall.
I also lease paintings into spaces whose owners need something for shorter or uncertain terms.
Paintings at Unley Council