It's not that great – well, actually it is.
Our organised cycling tour in Tuscany began in Lucca, where Margot and I had already spent a couple of days. It's a beautiful medieval walled town, and a tourist town, so any walk through it means 30% of the people you see will be carrying a map, and probably one third again of those will be speaking a language other than Italian. But I'm one of those people, so they can't all be bad.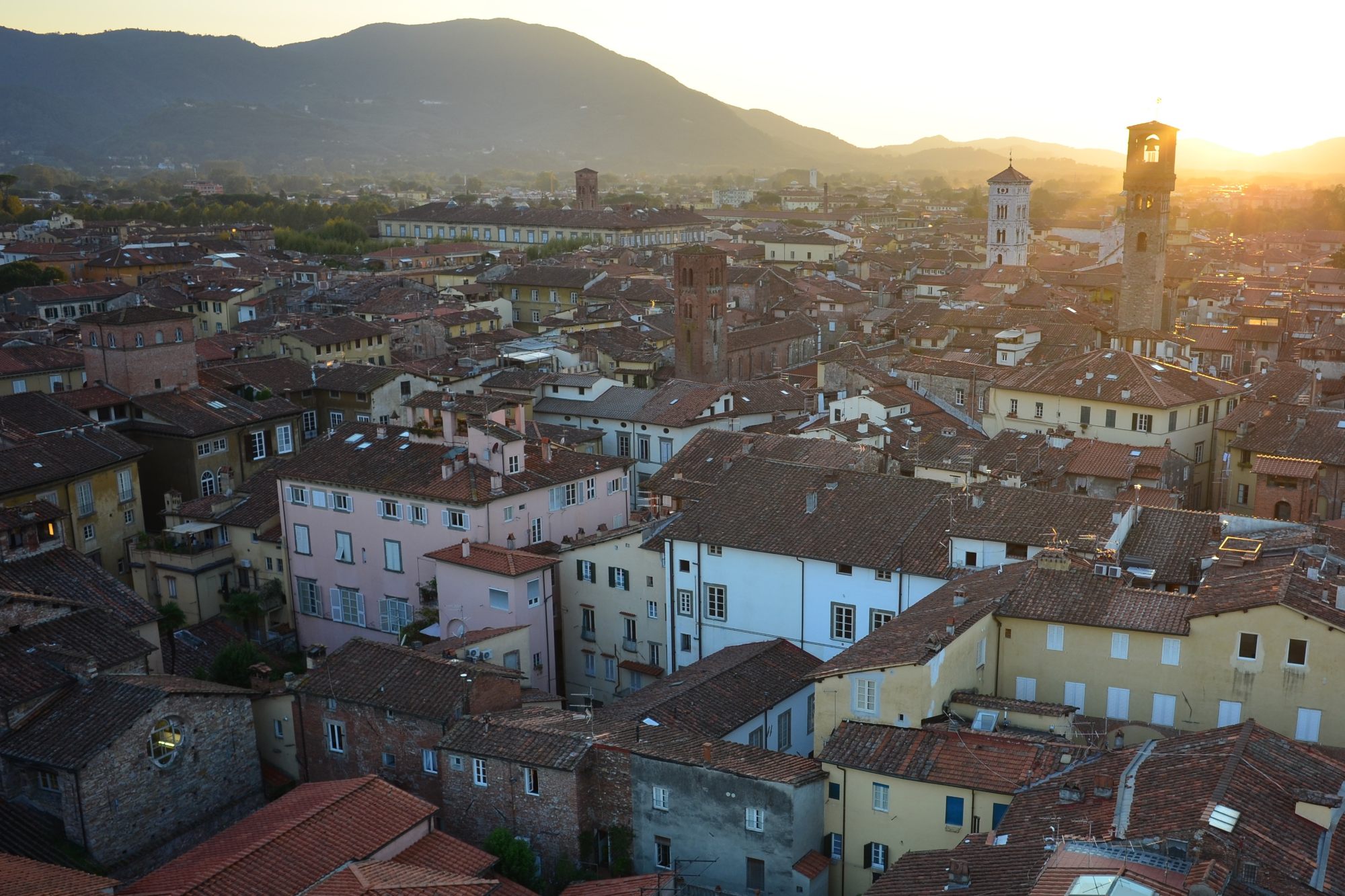 The wall around Lucca is for me what made it stand out. It's intact and in its current form dates from the fifteenth century. It is well utilised by the locals for promenading, bike riding, jogging, pashing, taking small dogs to poo on and similar Italian activities. Oh, and shooting replica military crossbows of course.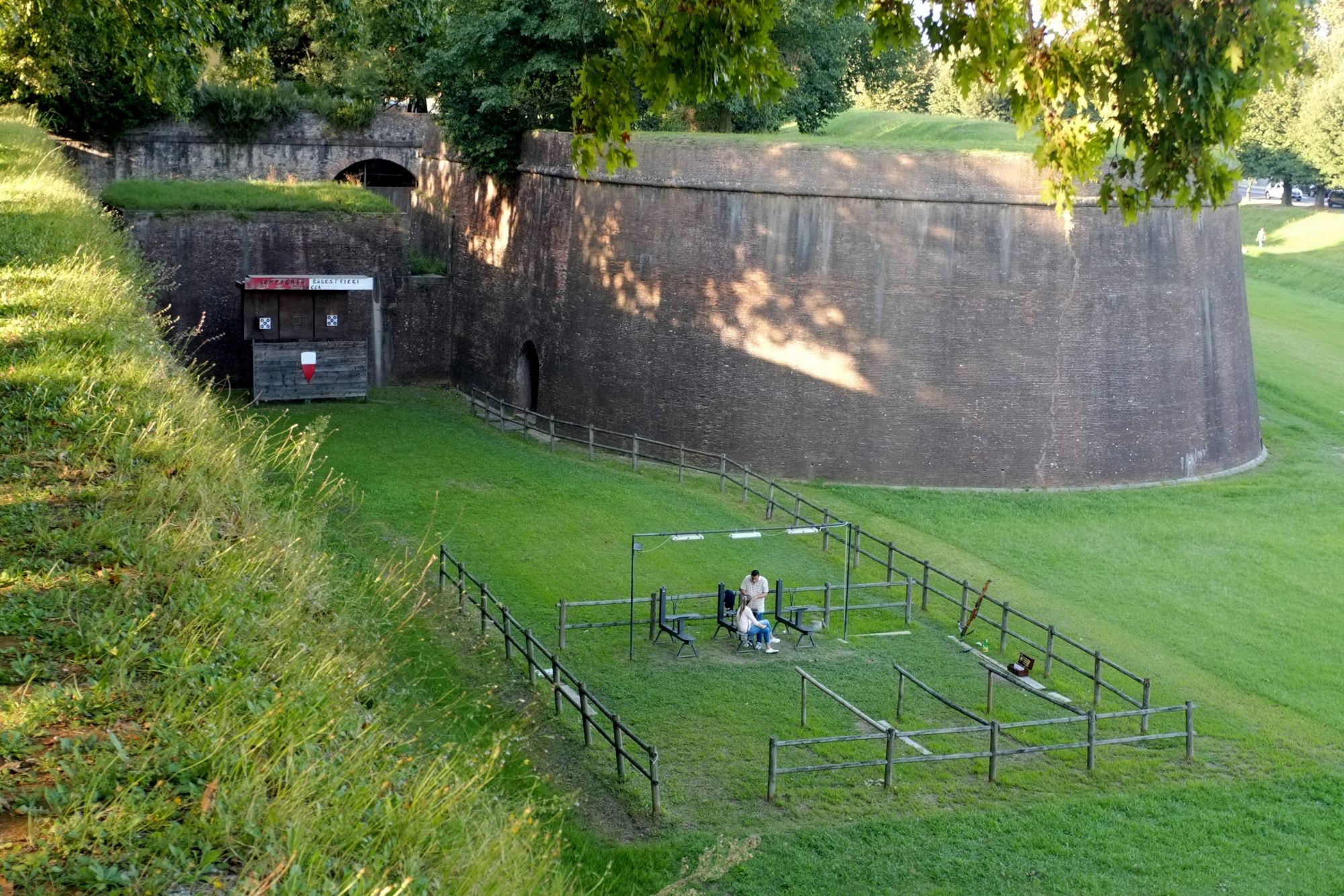 After an introductory loop on the first day, our second day's ride took us through the towns of Montecari, Pesci, and Massa et Cozzie to the faded spa town of Montecantini Termi.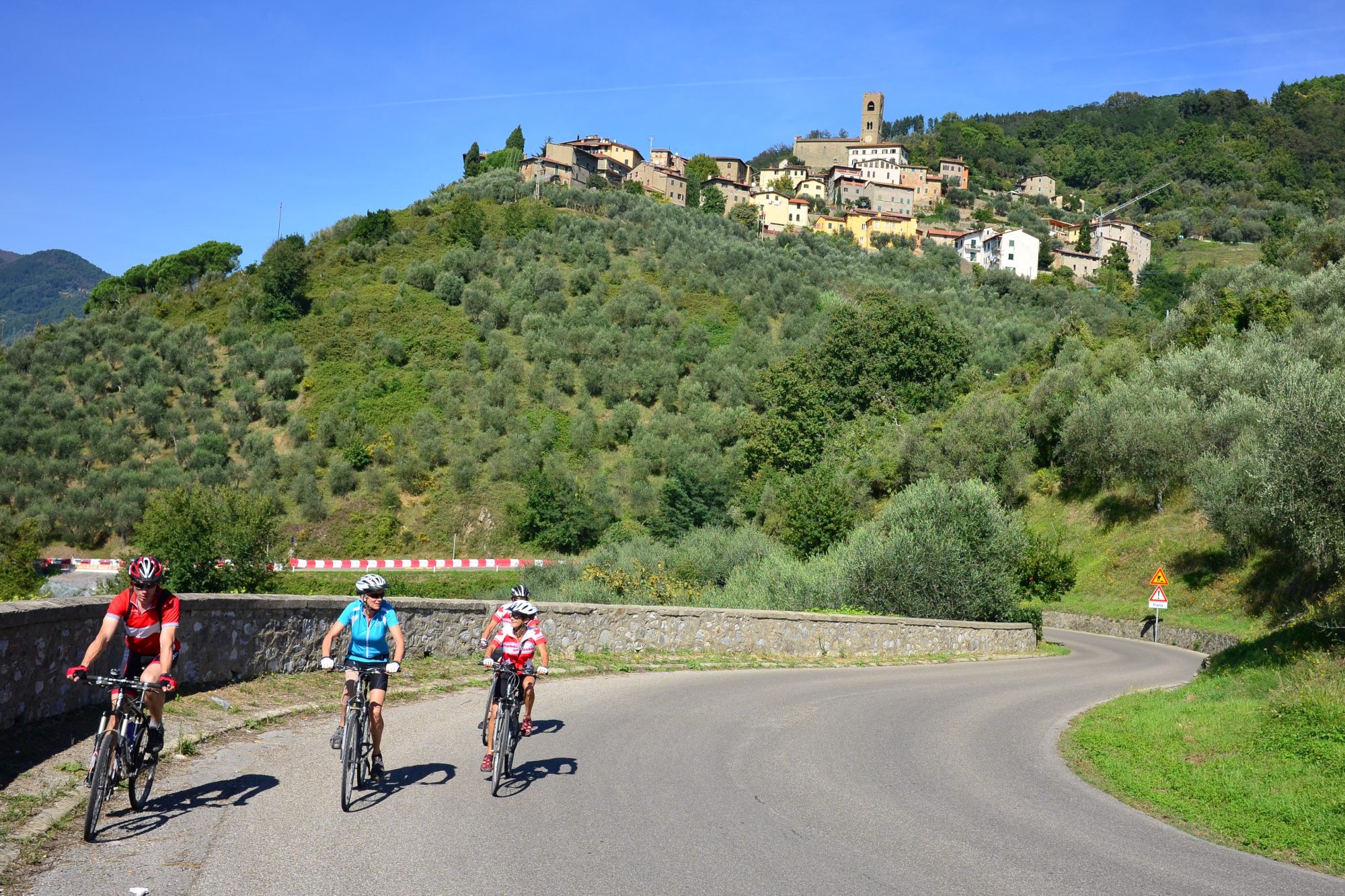 Perhaps the best way to describe the riding is to say it's not all great. Parts of it are; the climbs to and through old hilltop villages, and the descents that follow are spectacular.
Of course, time has not stood still in Italy, and there are modern heavily trafficked roads that must form a part of routes from one destination to the next.
From Montecantini Termi we then did a lovely loop that took in a couple of nice cols and Leonardo's home town of Vinci. On this day we were also treated to an exposure to the cycling culture in Italy. We covered part of the route for the World Road Champs of 2013, and we saw bunches of helemetless young guys zipping past, and small groups of old guys who looked like they'd been riding these roads all their lives.
My challenge was to get a decent pic; it's hard to just grab a snap that does justice to the beauty of a spot or conveys the sense of space over a vista, and my primary concern was riding, not photographing.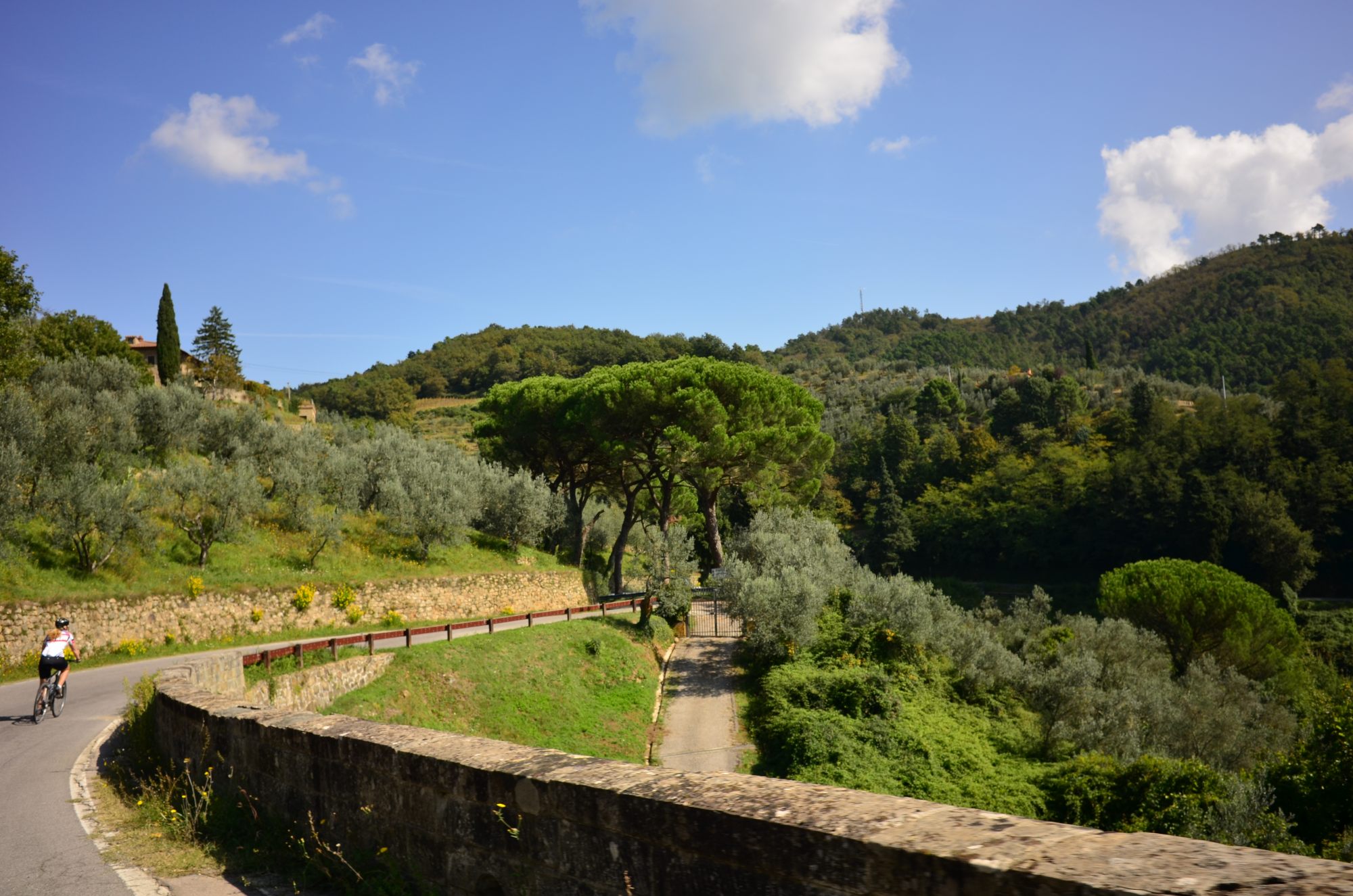 There was one wet day in our trip. On Thursday it chundered down so we were forced to take taxis to the next town. Half of our group was mad enough to still want to ride – unsurprisingly  the "it's just a bit of water" Brits and a couple of colonials who would not be shown up by the Blighties. We got very wet but had a great time, and thanks to the careful attention of our guides we all made it home safely.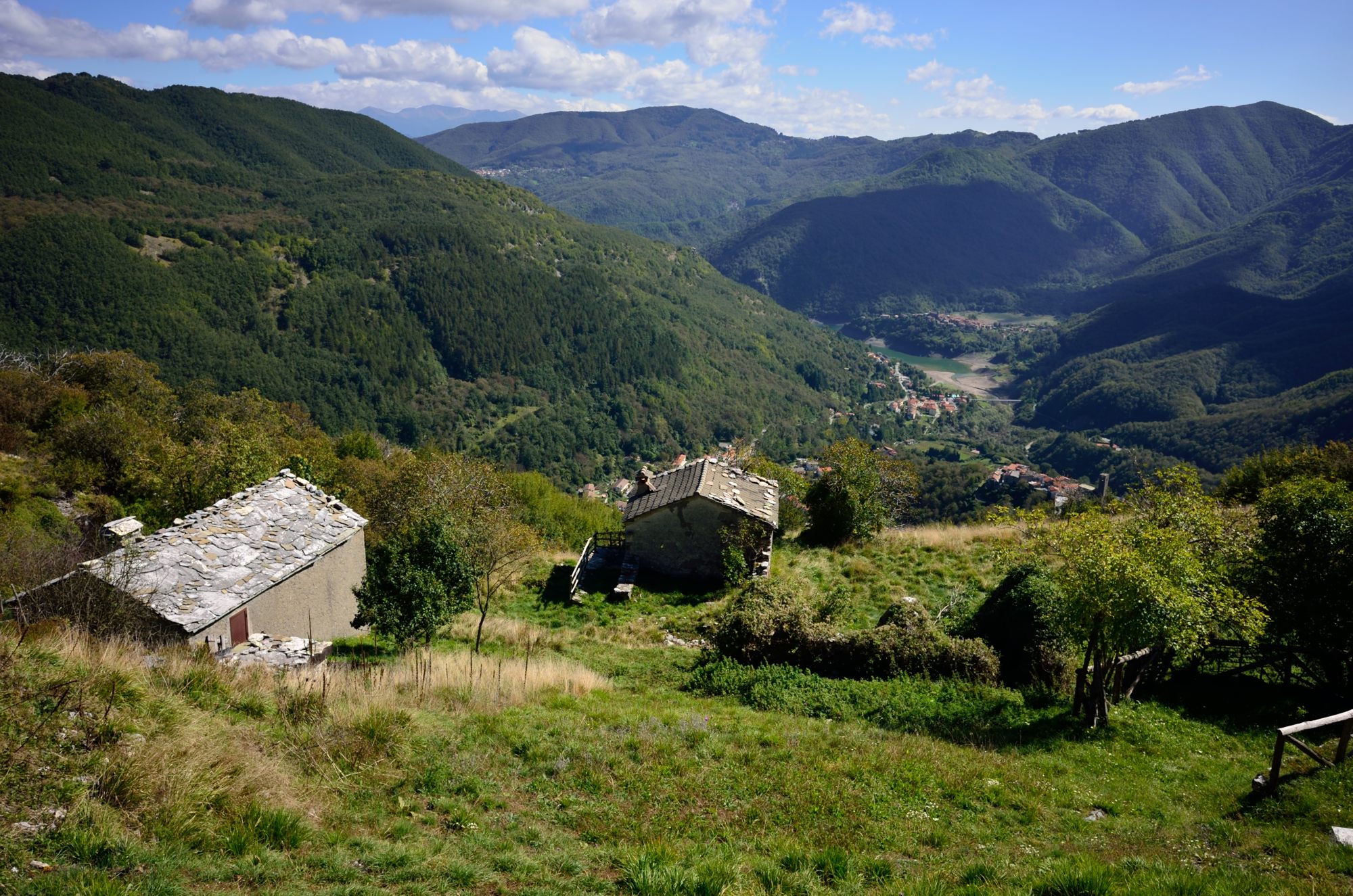 Our last day on the bikes was spectacular. We had our best climbing, ascending to 1000m from Castelnuovo di Garfagnana. The 450m 10% climb to our picnic lunch was remarkable, and perhaps the highlight of the tour. Fully satisfied with our efforts we were then able to enjoy swooping down some wonderful smooth fast roads to Gassano.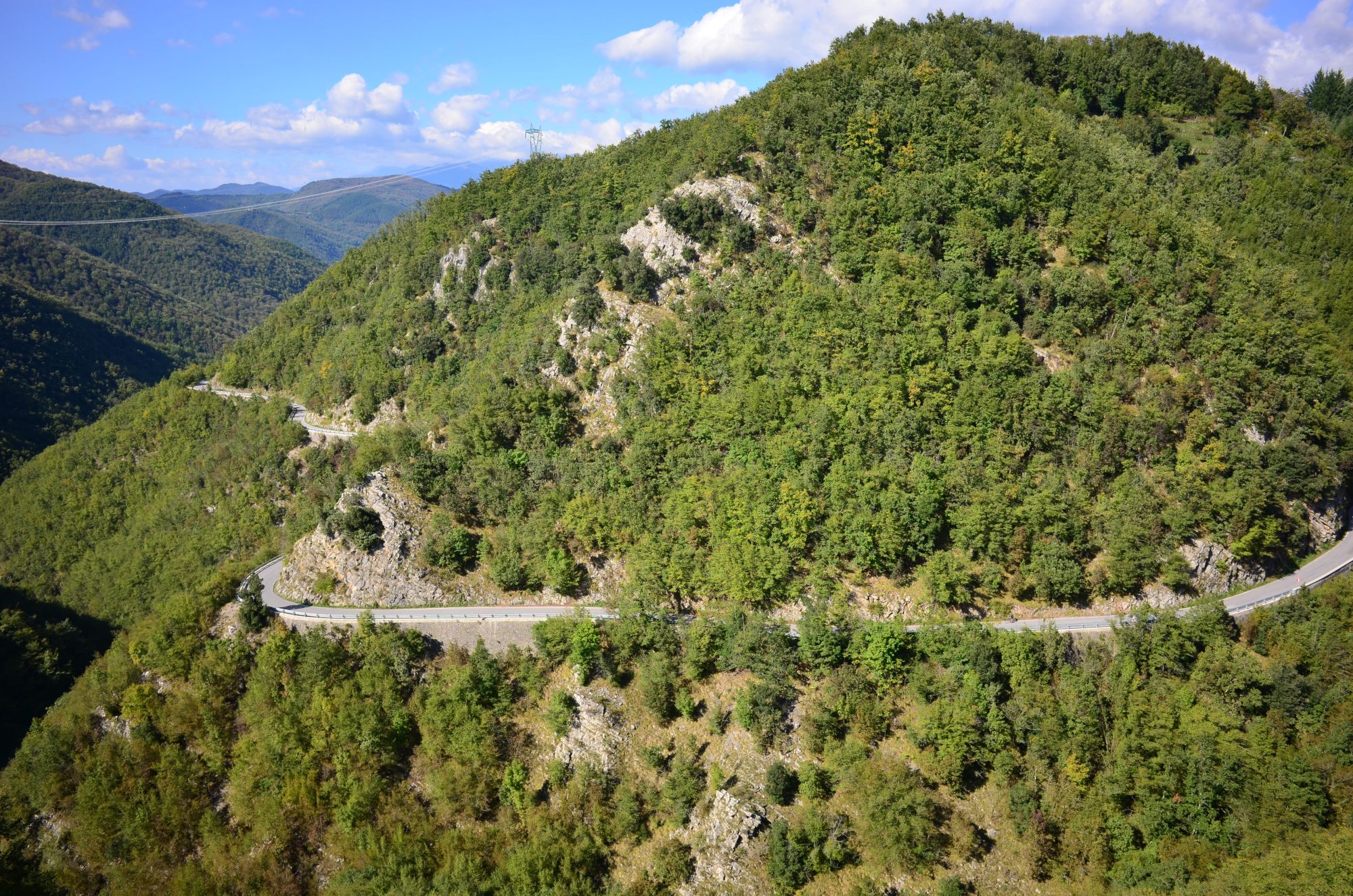 Our final day was given over to walking. We bussed in to Levanto the previous afternoon and spent one day seeing a bit of Cinque Terra. The peace of bike riding was brutally juxtaposed against the crush of these towns, even out of season, but it was nice to see what the fuss was about, and reinforced the supremacy of the bicycle as a way to see the countryside.