"It's not hot – it's very very hot."  This joke was first made by Tiet – our guide – in relation to chilli, but it applied equally to the weather.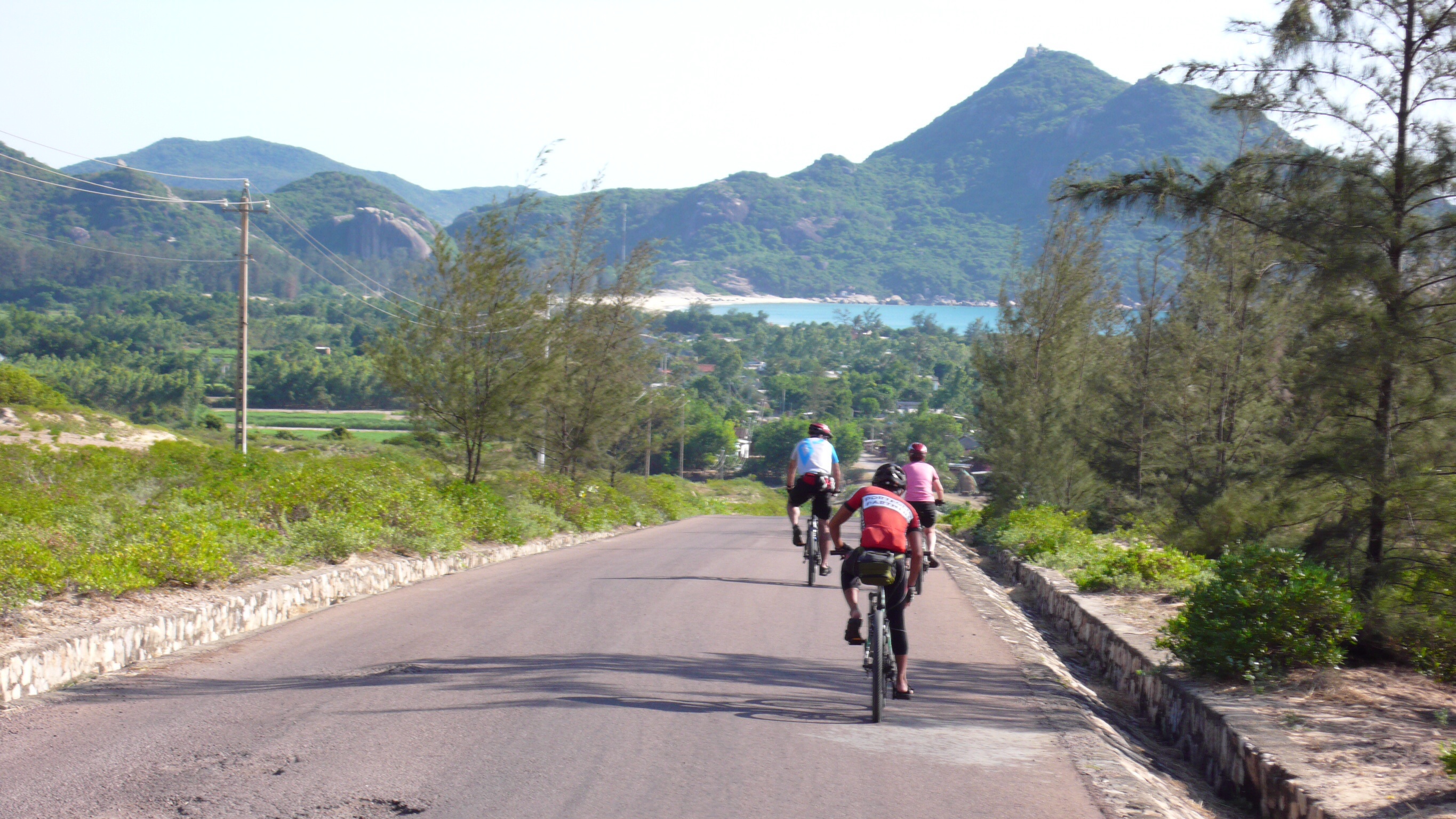 May seems to be the hottest month of the year; about 34 degrees and very humid while we rode, and quite ferocious in the direct sun. We travelled north up a beautiful coast, The mountains rising steeply to the west as we rode along coastal roads or though flat areas used for rice, prawns or salt farms.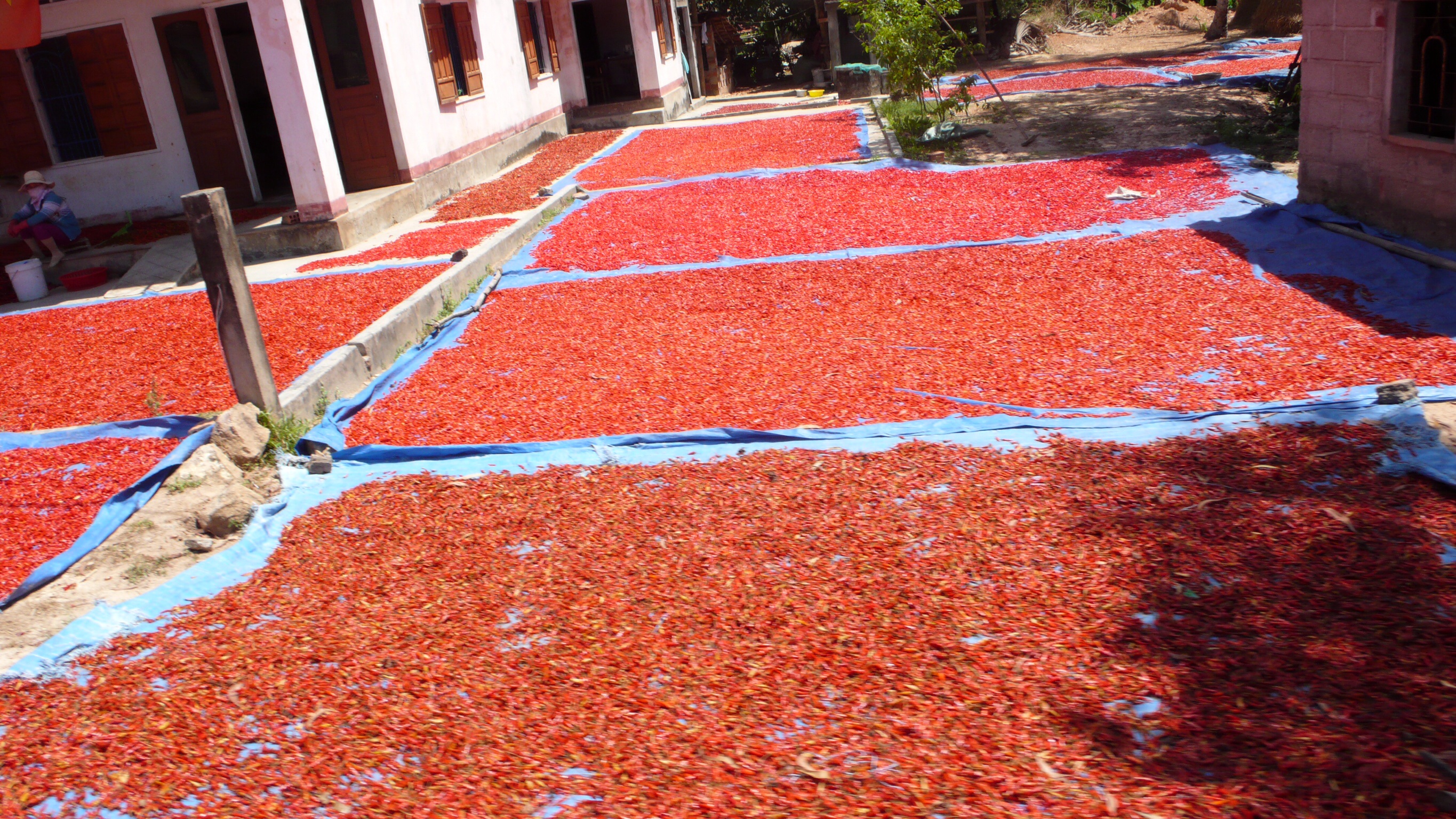 Hot dry weather was used for drying chilli rice and salt, in gardens and by the side of the road. At the end of our first day we stayed at Quy Nhon, in a hotel where three weddings had been scheduled for that day. Two were in progress, and the volume and tunelessness of the karaoke that accompanied them was remarkable.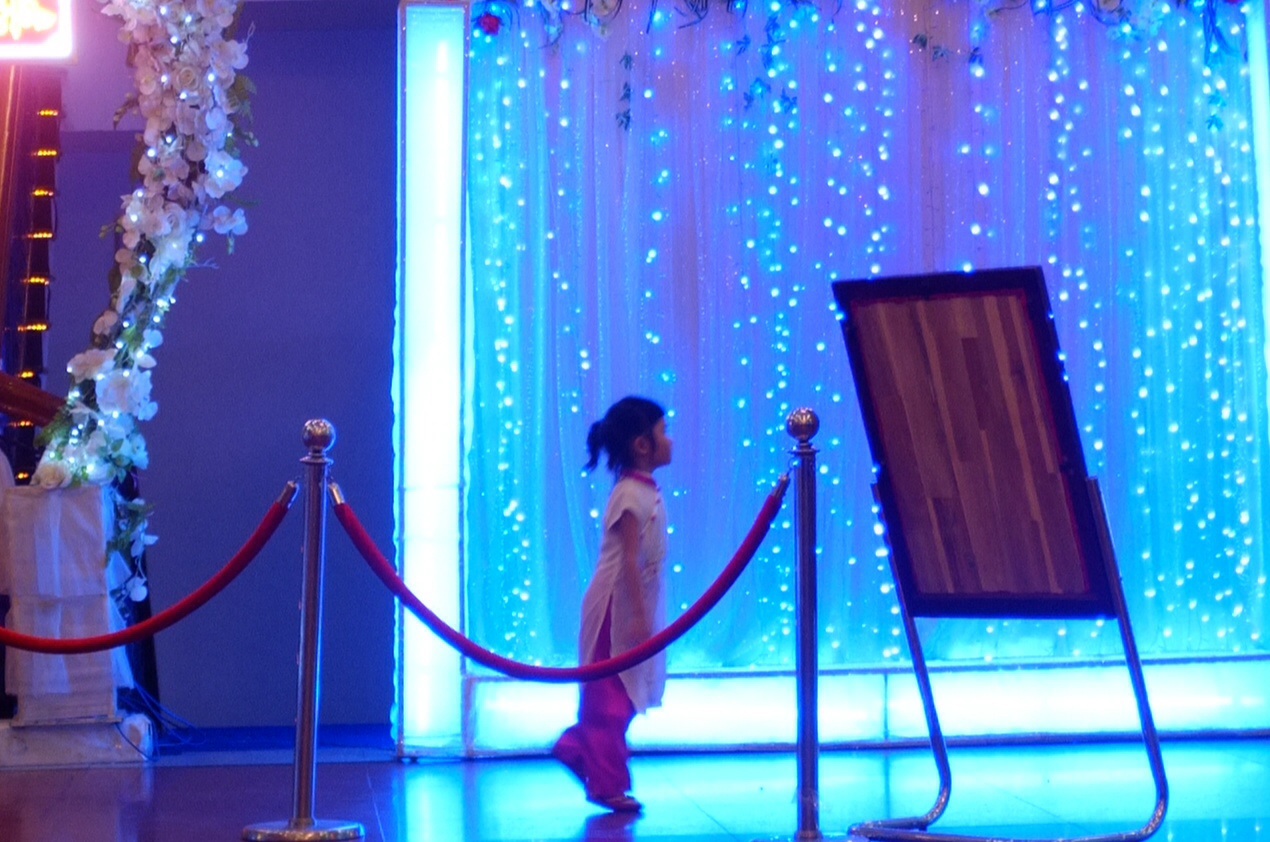 As we prepared to leave at dawn the next day, the beach was already being used by many swimmers, most of whom wore life vests.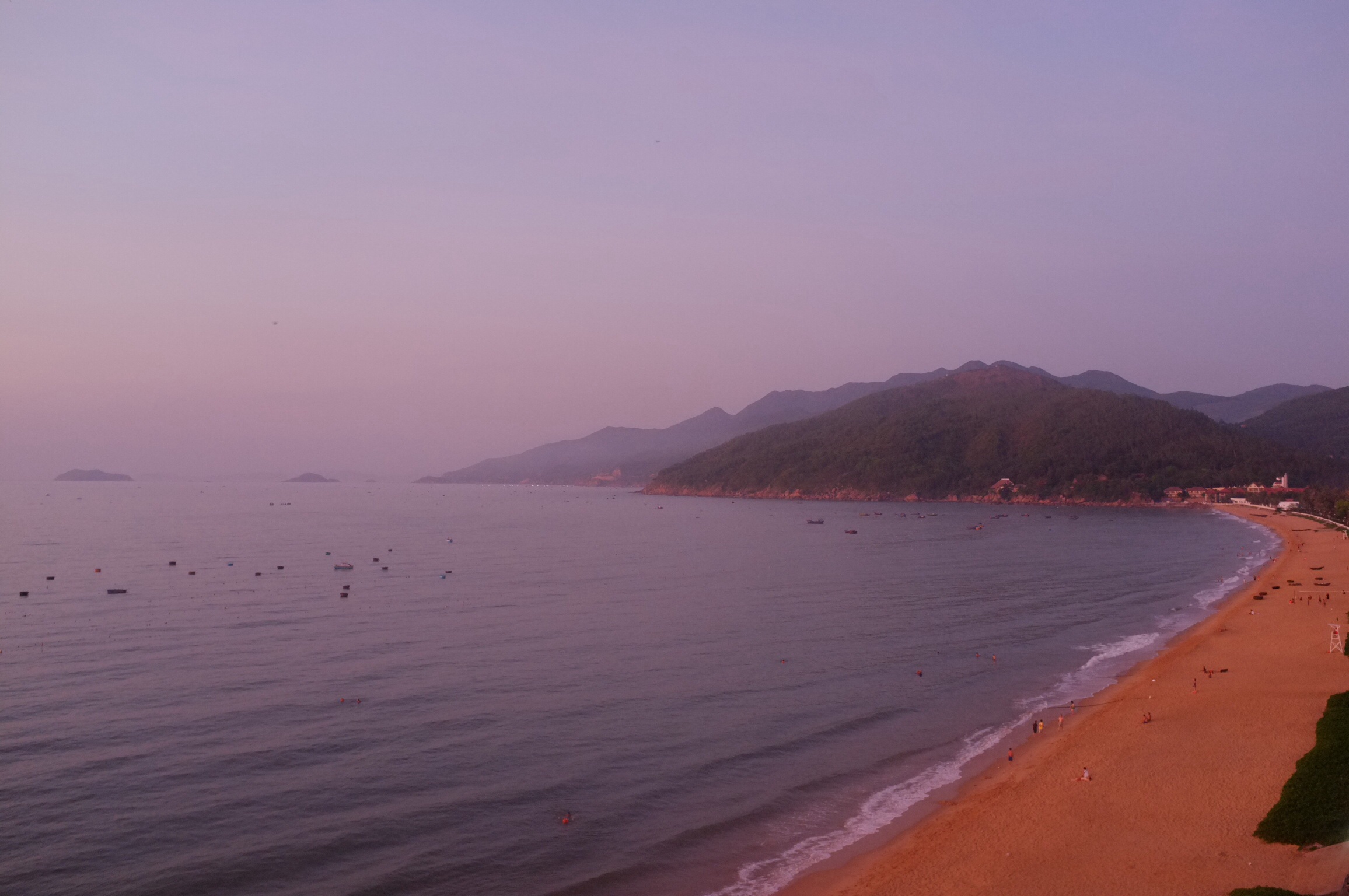 After a morning ride we visited the museum to the My Lai massacre of 1968, and did our  bit for world peace by being photographed with many smiling schoolchildren.
Hoi An has a reputation for being more gentle than Nah Tran, and it does have a World Heritage market area, but to my eyes it is still a tourist trap – albeit a very nice one. The vendors are very polite in most instances.
It was interesting (even after another fearfully hot ride) to see the 1000 year old ruined temples of the Cham people at My Son. The Yanks did a good job of bombing it in 1968, but parts of the temples are still there to inspire.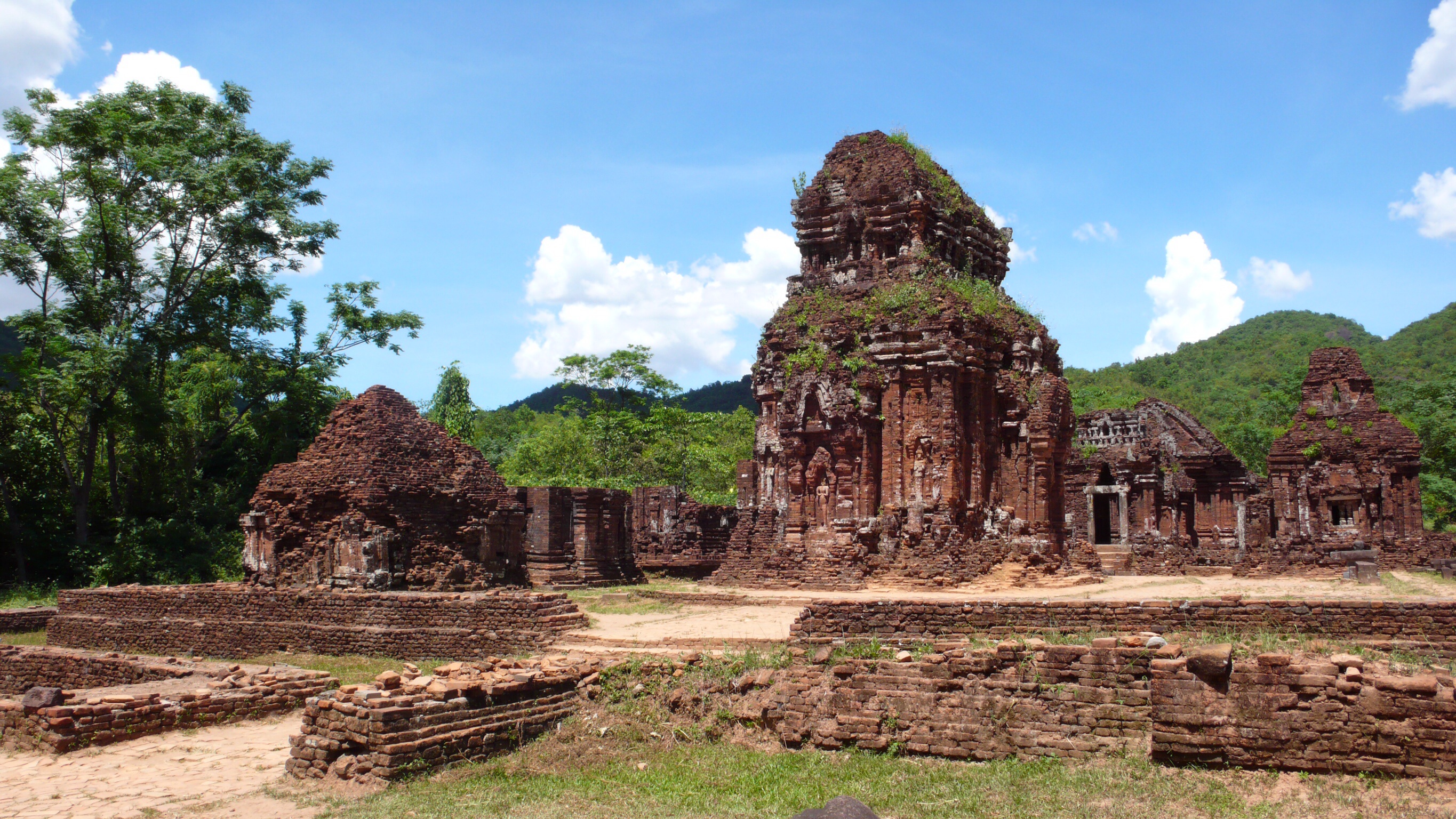 Vietnam Days 8-10: Quy Nhon & Hoi An