"Never get out of the boat." Apocalypse Now references are in particularly poor taste, but hard to resist while in a small boat on the a tiny branch of the Mekong delta.
Despite the delta's claim to be an easy place to live, where a man can fish for an hour and catch enough to eat for a week, there are glimpses of young families doing it tough in shanties among the French Colonial remnants.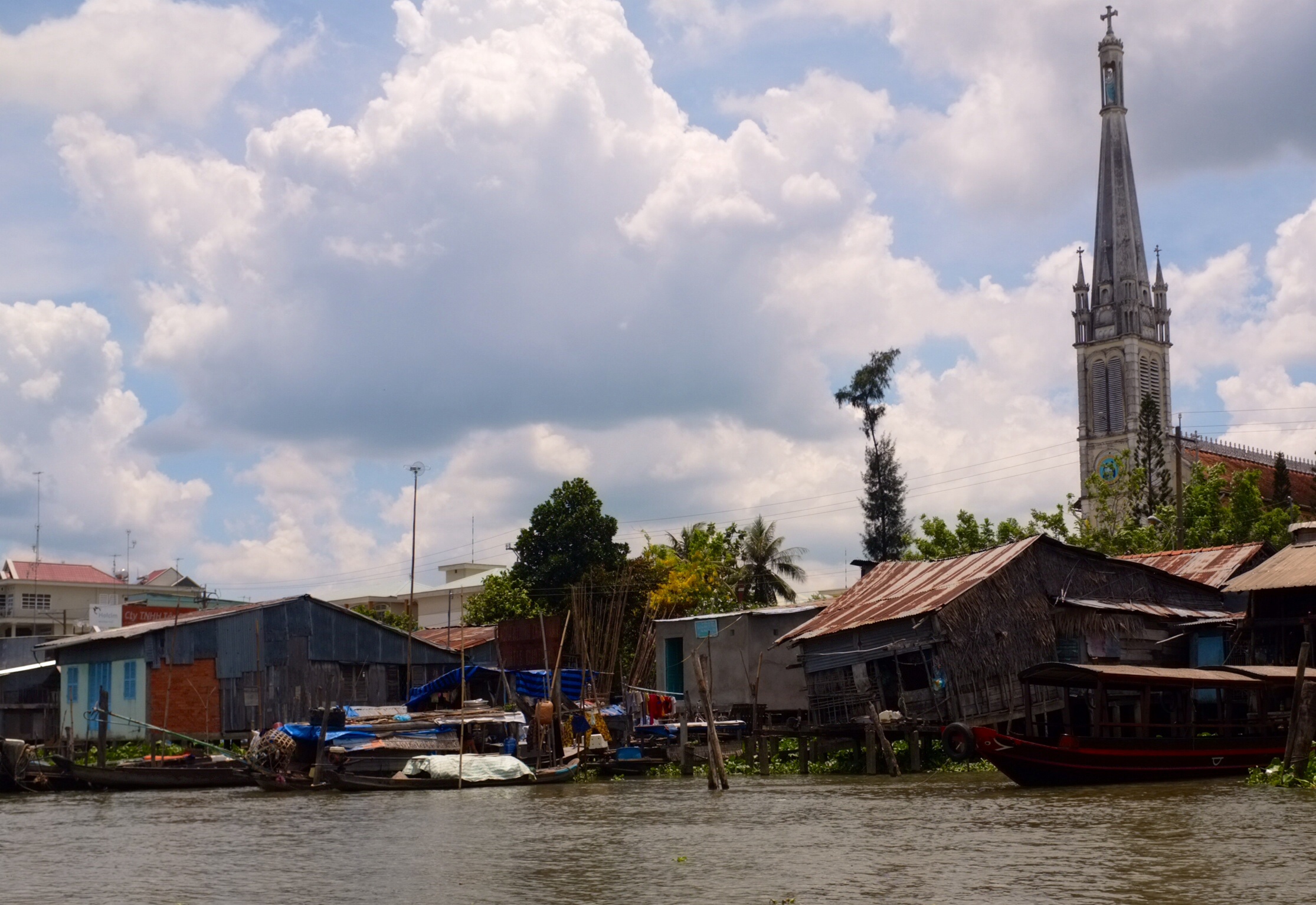 Our local guide had a rosy view of her home, and explained its cornucopia of local produce in minute detail.  The whole of Minh Island was pretty much devoted to fruit. Jak fruit, mango, durian, rambutan, pineapple, grapefruit, guava, and so it goes. We saw them in nurseries, on plantations and in gardens We ate them in restaurants, in  tea rooms and fresh-plucked from plants beside the paths.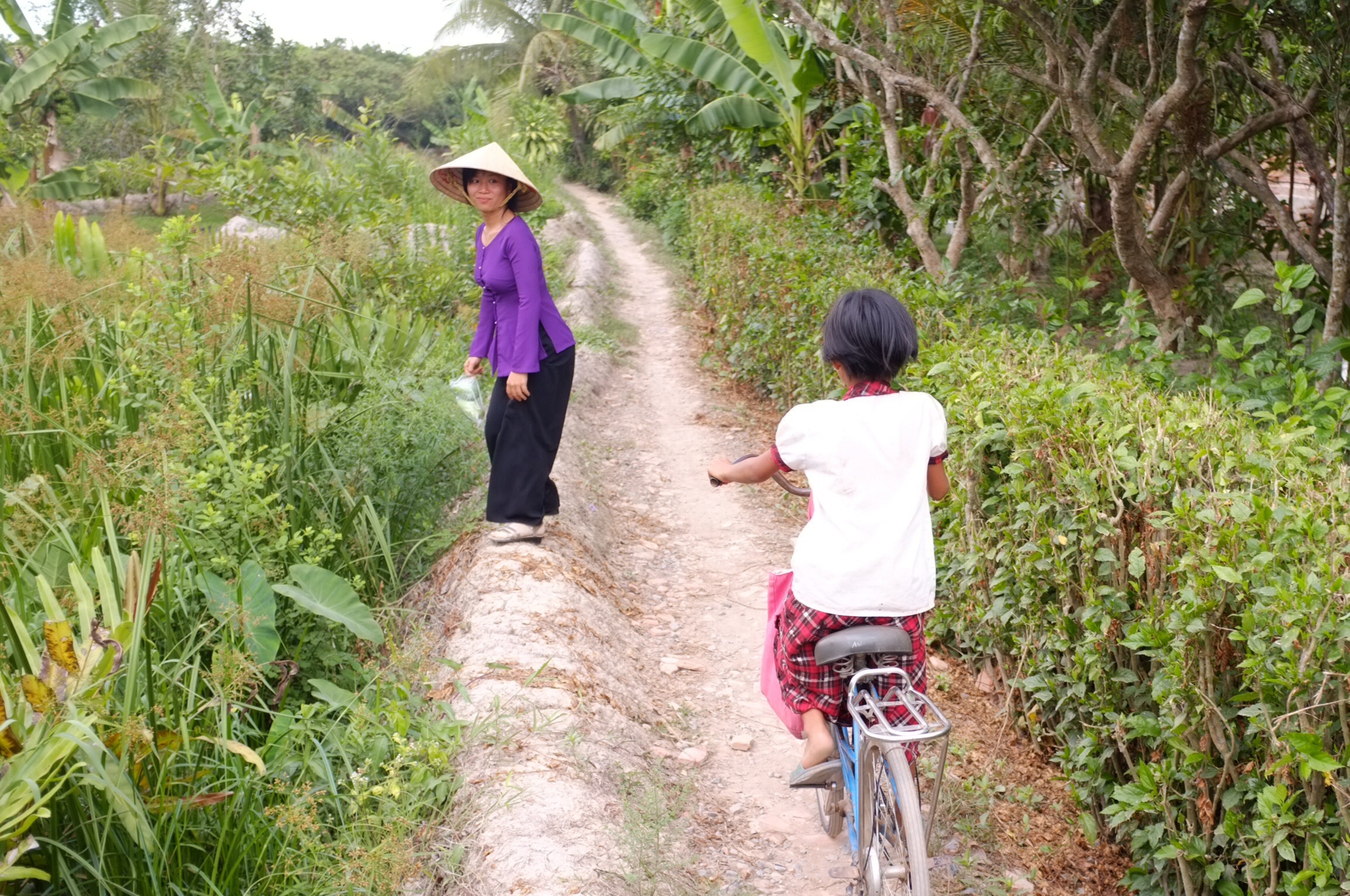 Despite the many cliched opportunities to see women in conical hats and girls on bicycles, some of the families living on their boats did not appear to share the idyl. I did not feel comfortable invading their lives with a camera.
We were taken to many factories, and while I feel this was done mainly to fill our tour with quantifiable experiences, what struck me most was the energy and material cycle driven by the sun. Photosynthesis in rice plants drove industries that would be powered by fossil fuels in the west. When the rice was harvested the rice husks provided fuel for just about everything. Large brick kilns are fired with rice husks, baking bricks formed from the clay taken from rice fields; the ash then being returned to the farmers to fertilise the next crop.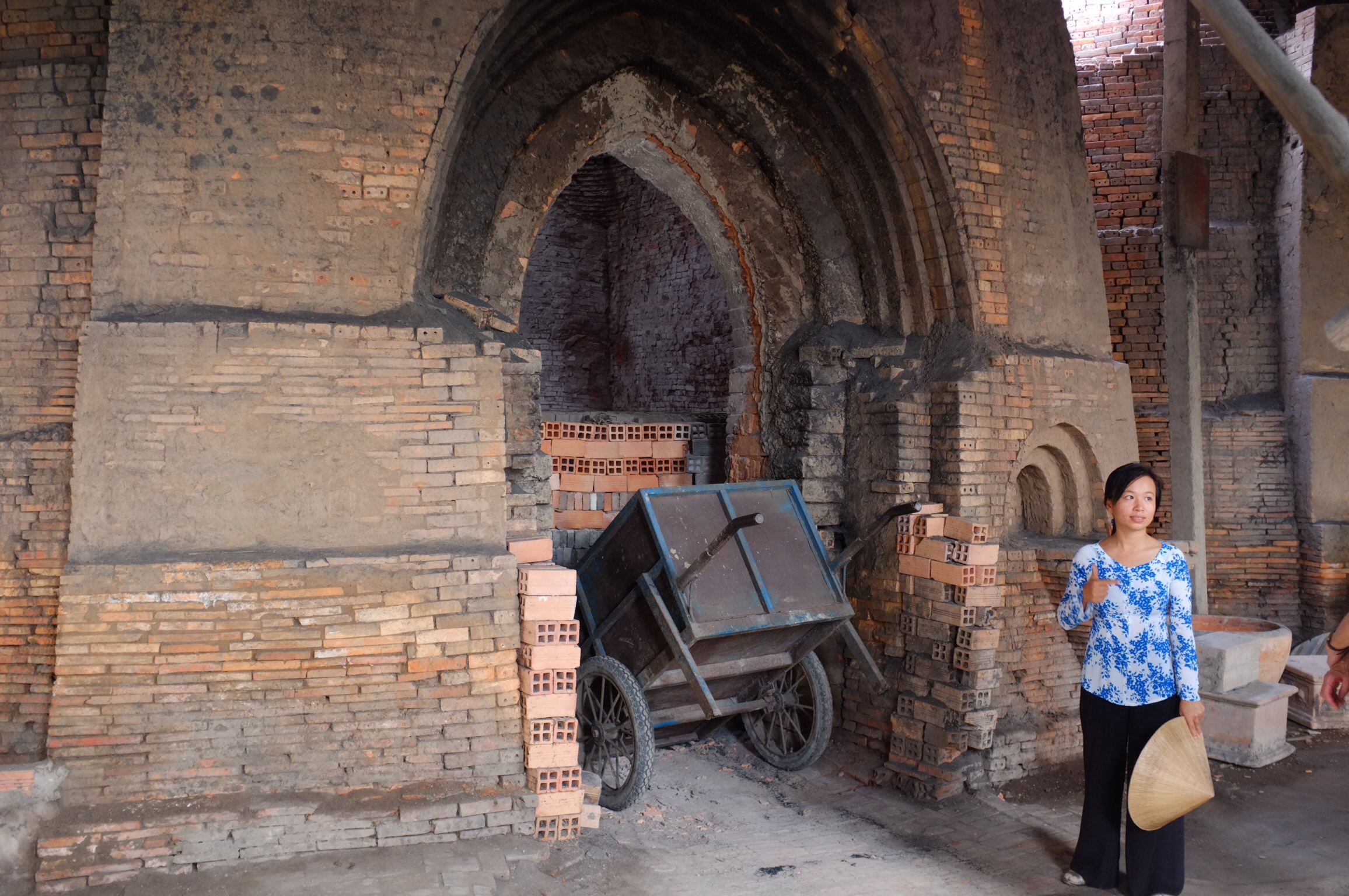 Apart from fruit we ate fish – the ubiquitous elephant-ear fish steamed and fried, shrimp, cockles and snails. Freshness in places free of refrigeration was not a problem, as the fish and animals were kept alive until they were needed.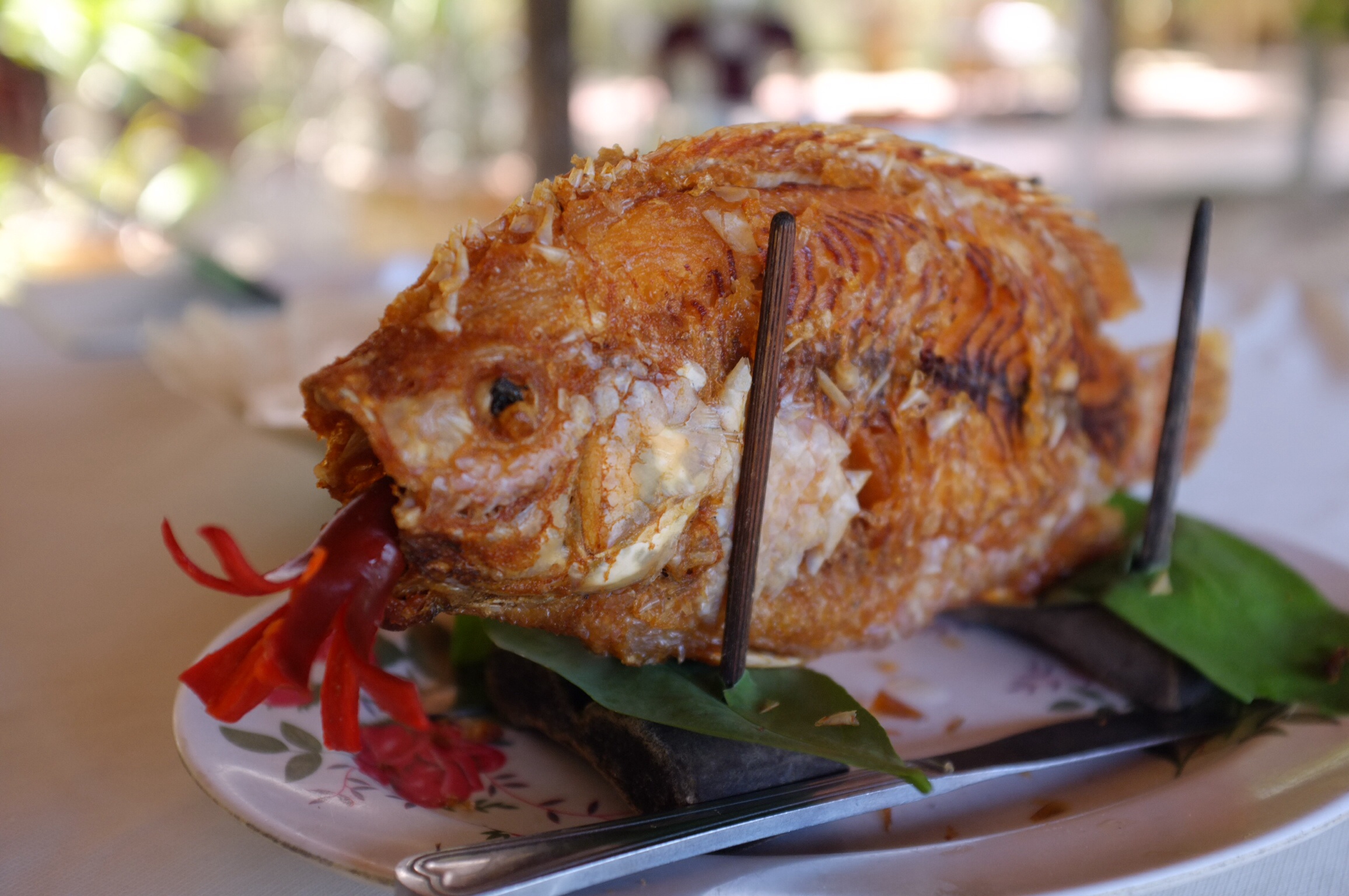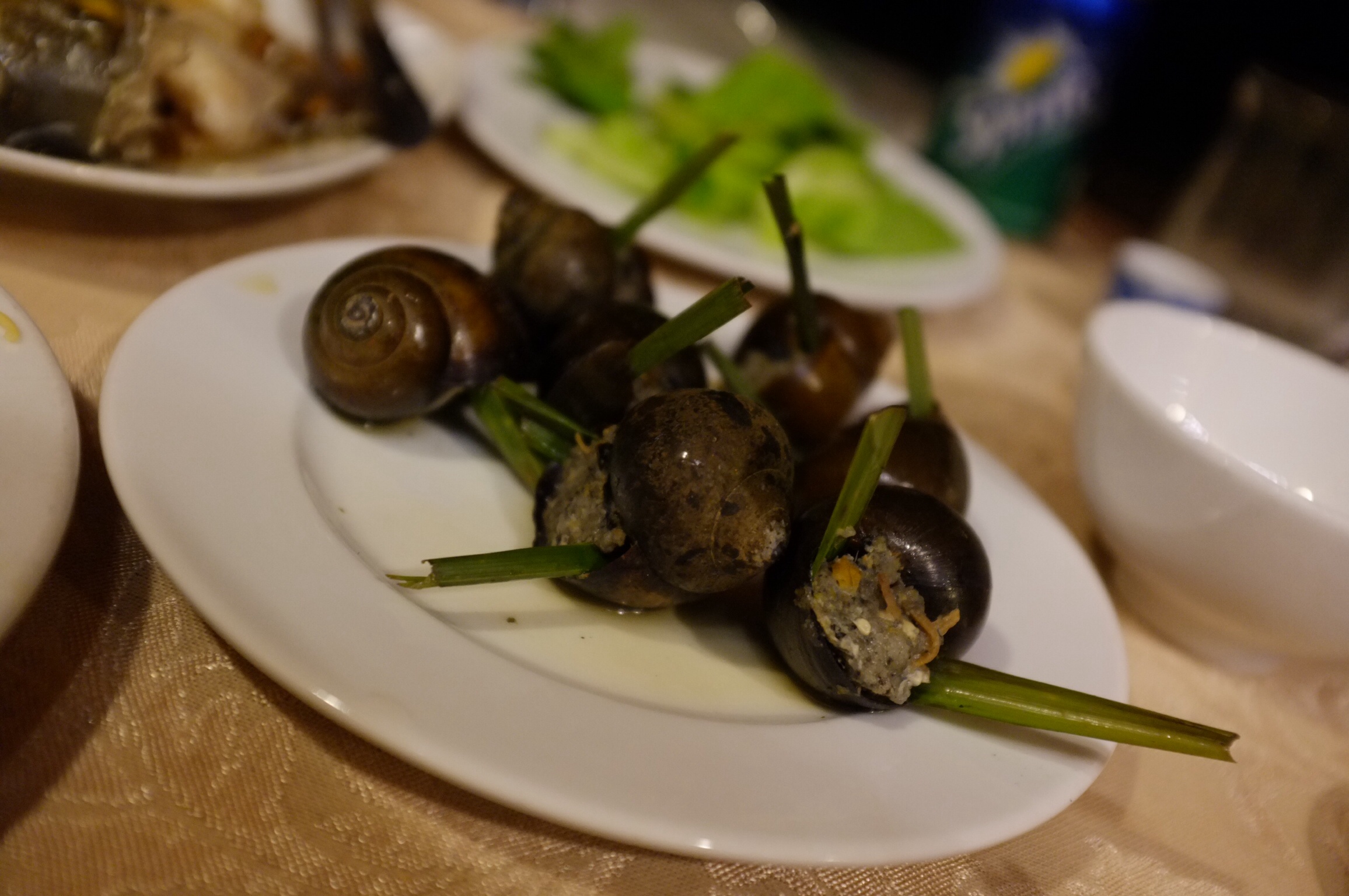 The markets of were pretty full-on, particularly the seafood. The vendors tended their small quantities of live produce; fish, snakes, eels, shrimp, turtles, frogs, clams, snails – chicken and ducks also live, their feet tied together to prevent escape…
This was more than enough market for me. Rats were skinned and boned out, but these were special rats that lived in coconut trees and so tasted of coconut and were thus more expensive than other meats; they had to be caught – one guy goes up the tree and scares them out with a stick, two others stay at the bottom with a net to catch them. "Rats are very fast!" explained our guide.
Vietnam Days 2-3: Mekong Delta