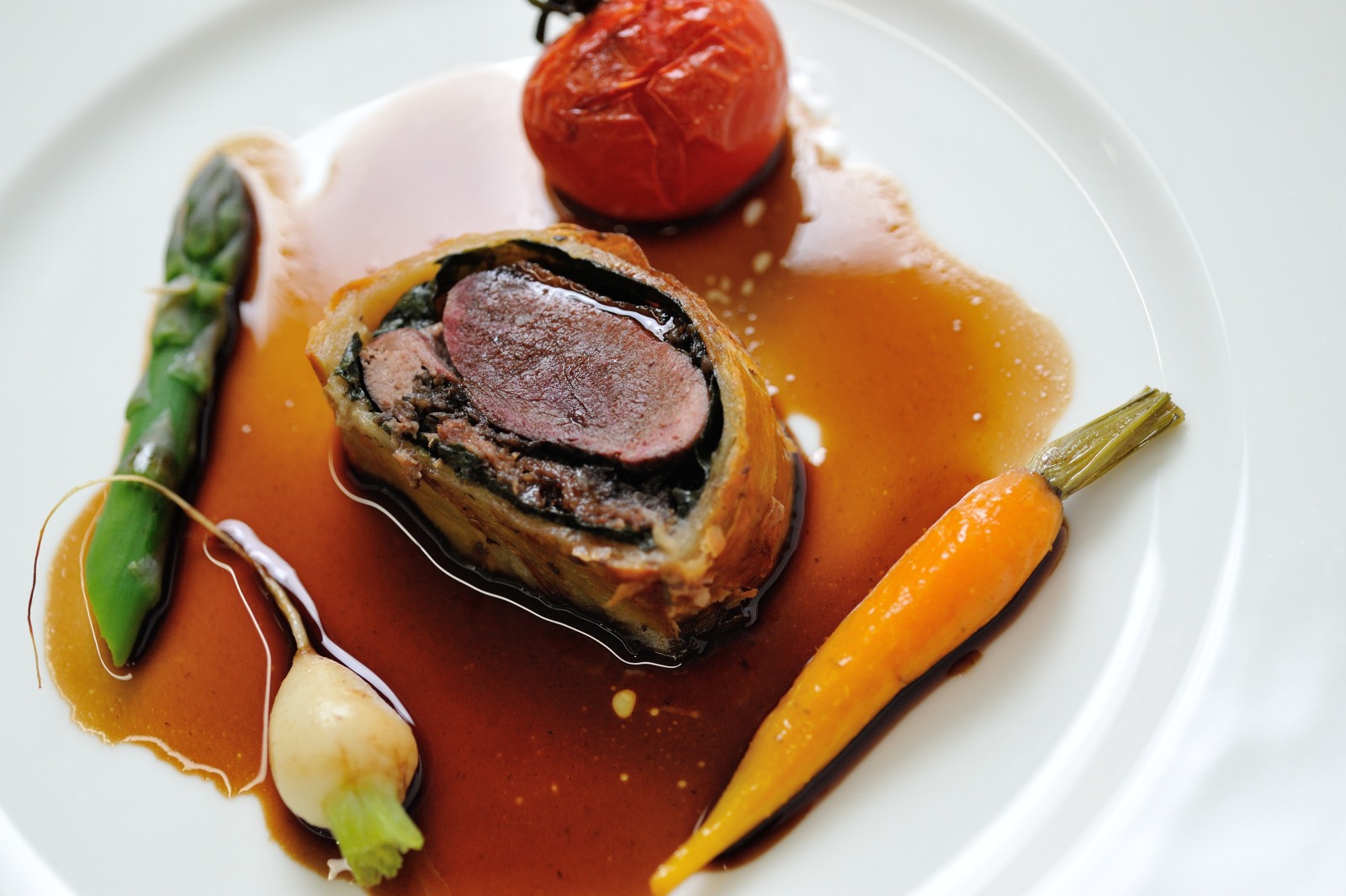 I used to do quite a bit of food photography, almost all of it shot with natural light. This was because I was shooting for a magazine and I'd be doing shots in restaurants during the day. It was very simple; I'd go and see the chef during the quiet time between lunch and dinner, I'd do an environmental portrait, and he or she would put a signature dish out for me to shoot. I was using film, so I'd always be wide open struggling to get enough light. I developed a close up, very shallow depth of field style out of necessity.
Digital makes all much easier of course; these days I use ISO800 without thinking about it, 1600 if I need it, so I can stop down as much as I like. I still favour the old style though.
Recently I had to shoot food at a dinner – hence no natural light.
I wanted to get a look consistent with what I had done for the same event a year earlier when I shot it during the day, and I also was a bit cramped for space.
I own very little gear, as I don't do enough photography to justify more. I don't even have a decent flash – just a simple old Sunpack that's 20 or 30 yrs old. I bought a brollybox for $50 recently and am finding it really useful, so that's what I took with me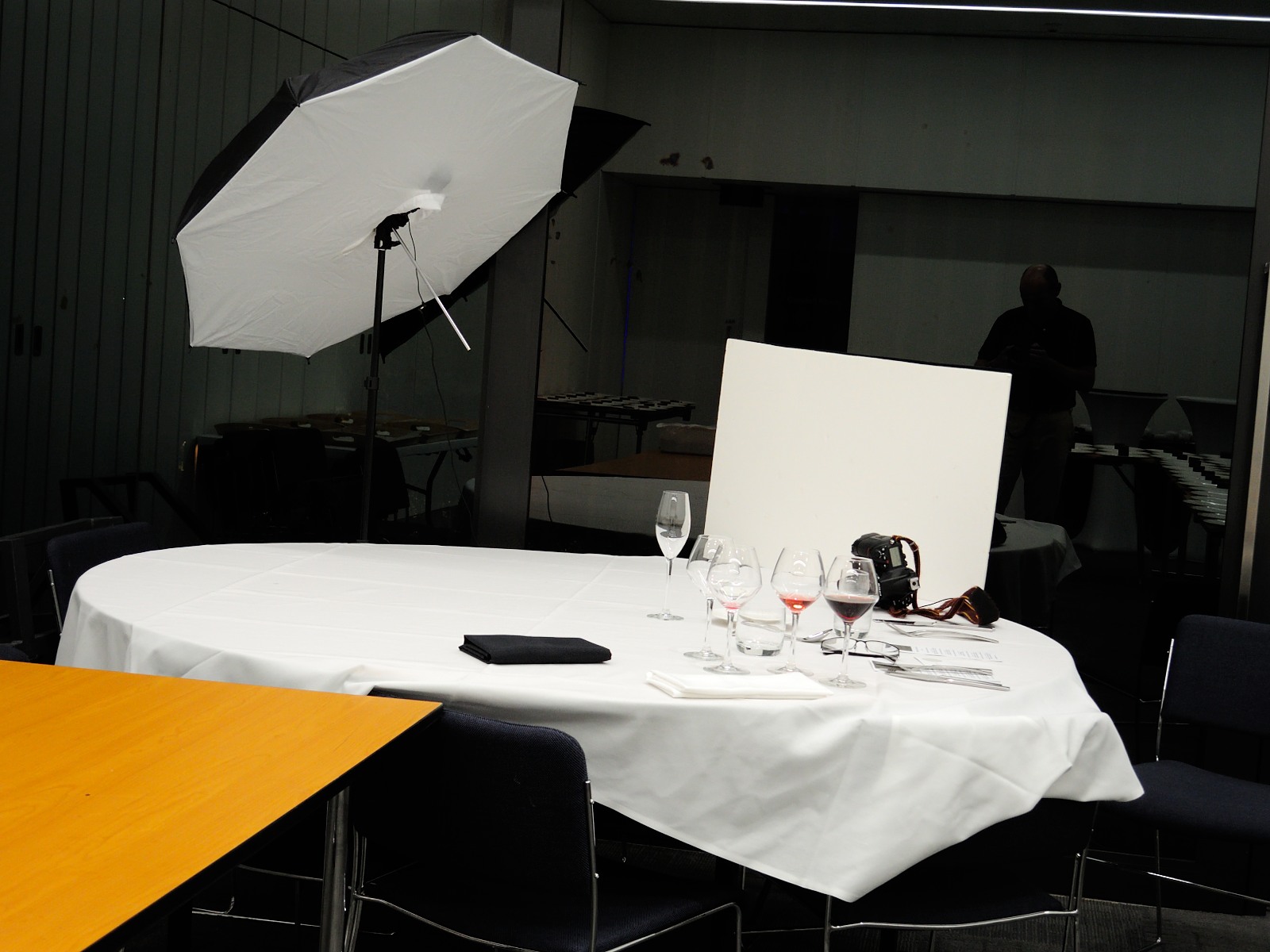 And here's the setup; there's not more to say really. One light and one small refelctor (a half sheet of foam-core) Manual flash on 1/16 power was enough (I like this because the flash recharges quickly and the batteries last longer) ISO 800 and f4.
Simple.
The dinner was a degustation, so the staff would just bring me a course as they were serving the guests. In between I sat in this spare room that was being used for prep, chatted with the staff and sampled the wines.
Here are some of the results: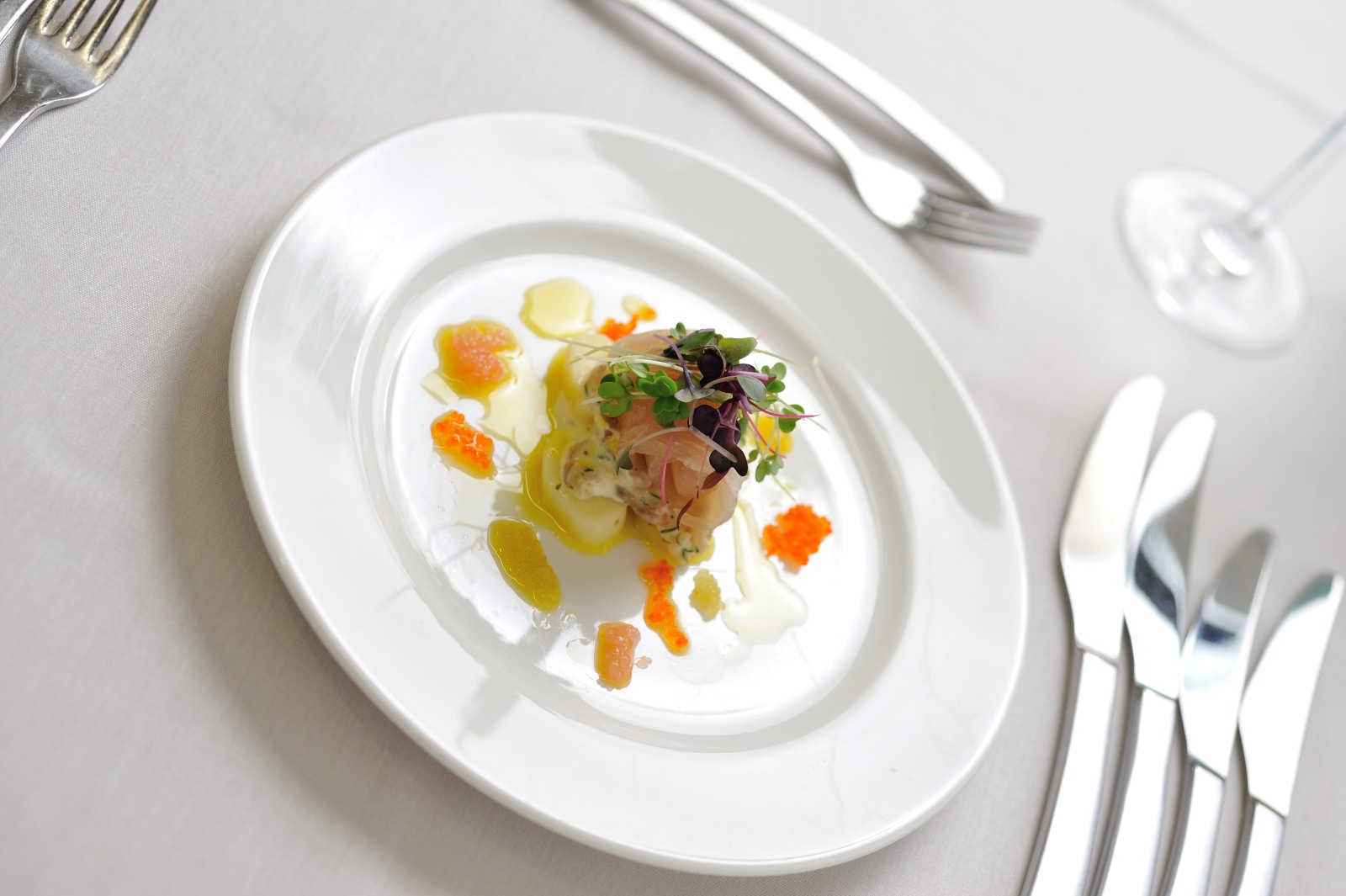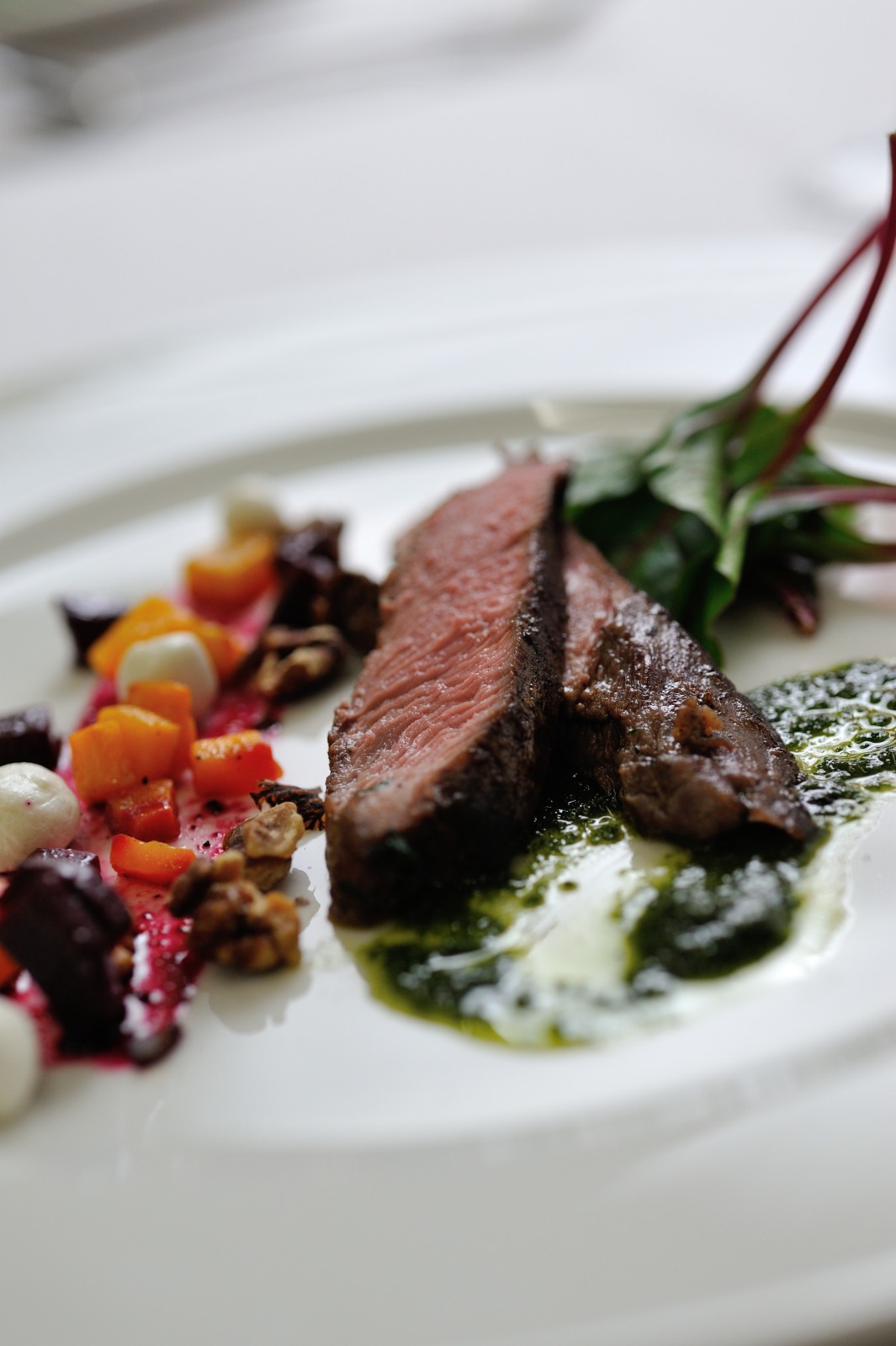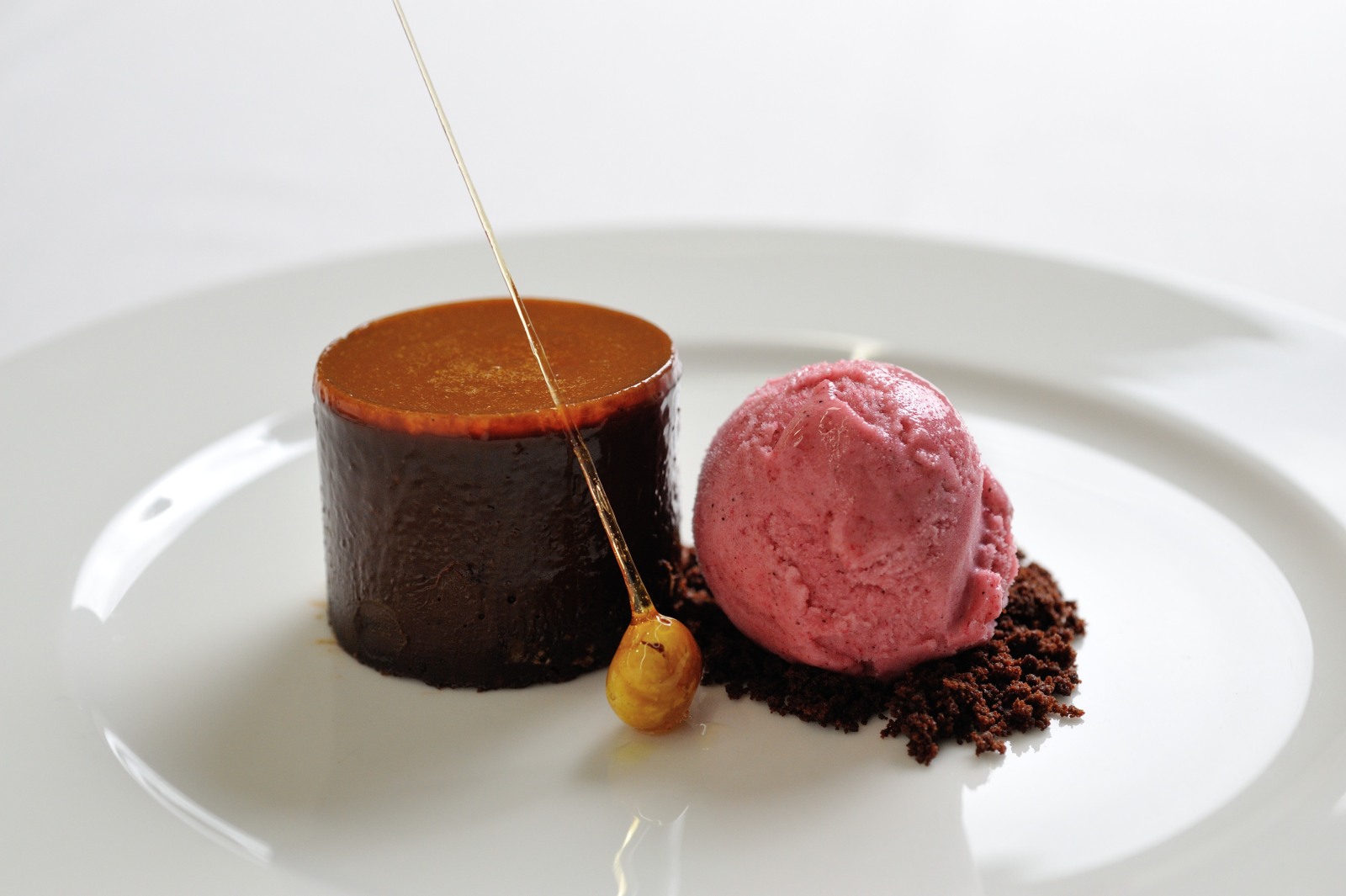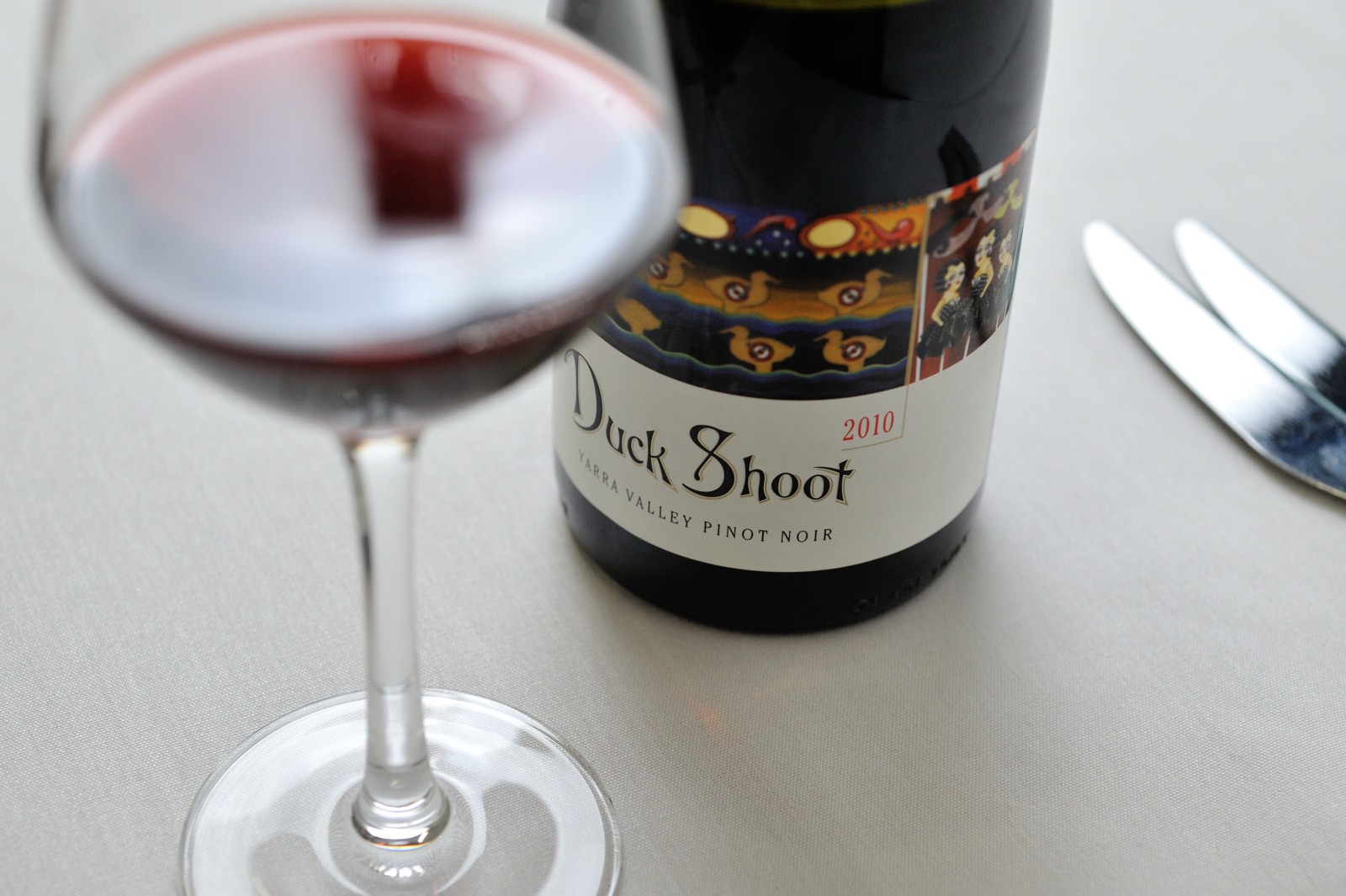 Single Light Food Photography