Prism is a difficult word; often misused, apt to be clichéd. Prism is also the title of a current exhibition of six photographic artists and in this context it's a word that is used perfectly.
A prism refracts light, and refraction is the process that makes the camera lens possible. A prism also makes use of internal reflection, of light bouncing from a glass-air interface to undergo a change in direction. Prisms split light and recombine light, revealing what might otherwise remain unseen. A prism is multi-faceted; a prism with only one side cannot exist.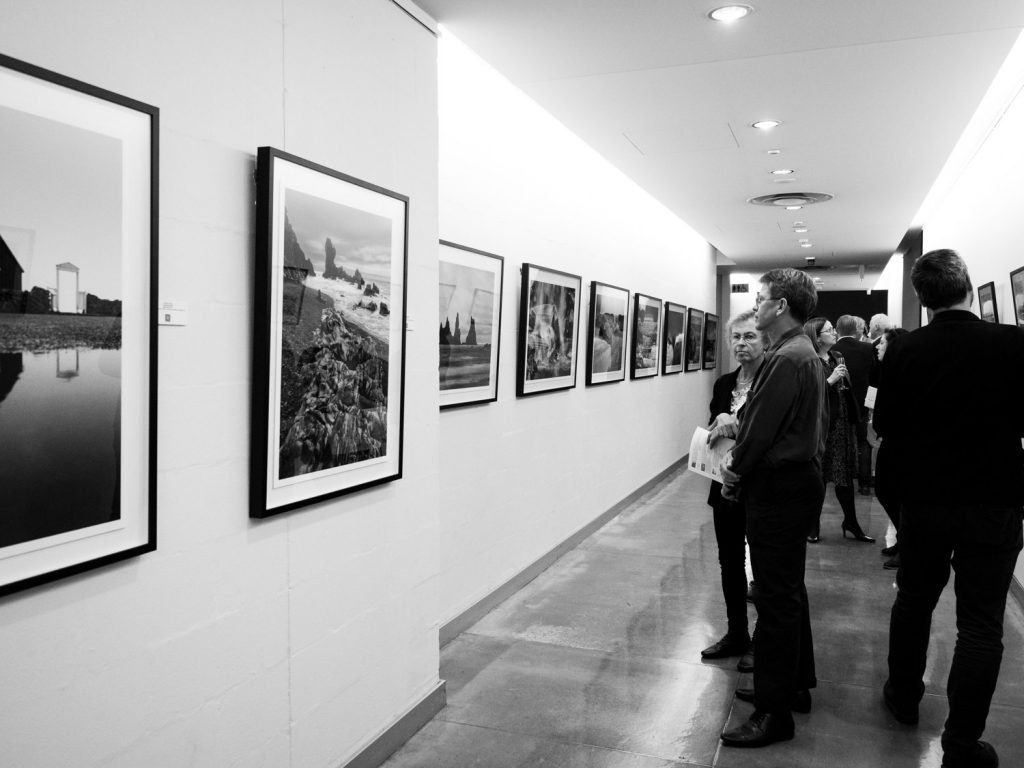 To the prism of this exhibition there are six sides; it is the work of six photographers forming a whole. This exhibition takes place Australia's National Wine Centre in Adelaide with artists exhibiting under the aegis of Adelaide's Centre for Creative Photography.
Increasingly in photography, and particularly since 2020, questions such as, "Why exhibit?" , "What role exists for the physical print?", "Can't I just see this online?" must be addressed. This exhibition answers these questions with adroit assurance.
I will speak briefly of the work of each of the artists, but I hope not to give the idea that these are six different exhibitions coexisting in one space. The artists have created a single exhibition together, and to spend too much time describing what each has done individually would be a disservice to what they have done as a whole. Further, to pre-empt the visitor's experience would underplay the value of that experience; an experience I commend.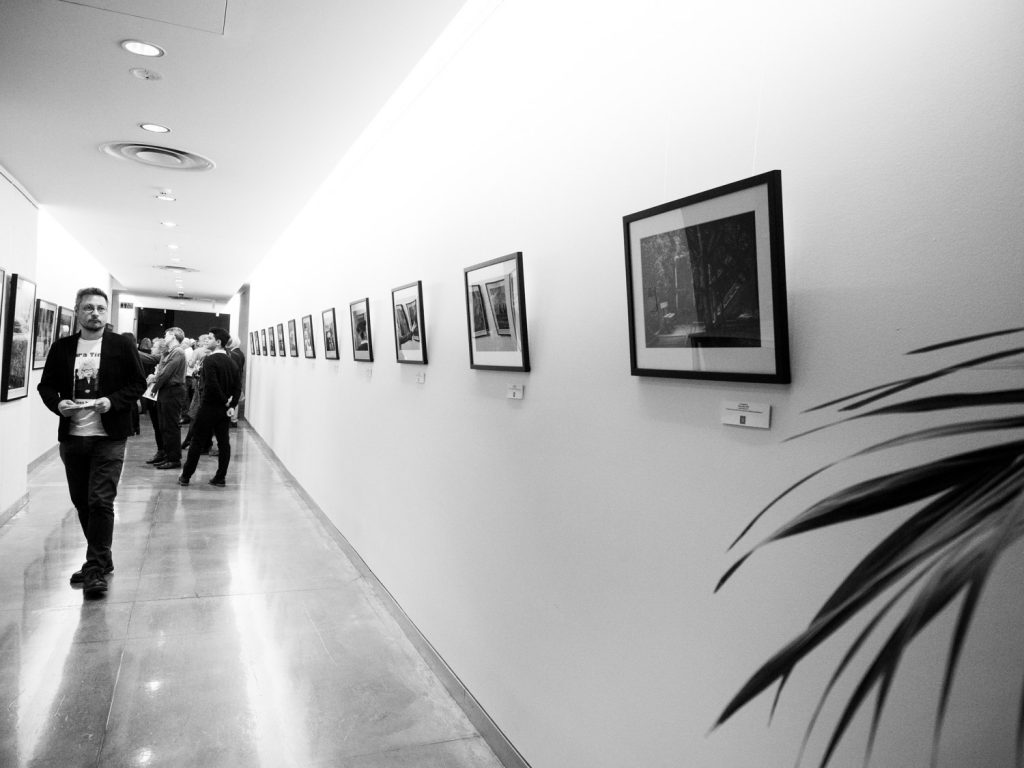 Alifiya Haidermota dazzles us with colour and light, with still life dancing in razor-sharp detail. Her colours interact harmoniously within each piece, and also speak to one another across her series.
John King demonstrates not only his skill with light and composition but the respect he has for his subjects and the keen eye with which they are both observed and rendered.
Jiri Bruderhans allows the viewer to see through the eye of the photojournalist, observer and craftsman. His work presents lively tableaux and demonstrates that the traditional silver-gelatin print is worthy of respect.
Thomas Gloyn takes us on a journey of measured observation and remembered detail. His quest for light and space finds beauty in the conversation that a series of images is able to conduct with one another.
Geoff Borg uses his unique eye to reveal the aesthetic of what might otherwise be overlooked. His work is reverential to the natural form while containing sufficient ambiguity to invite the viewer to see their own world as keenly as Borg does his.
Paul Watson presents the sumptuous physicality of the print with carefully considered observation, care for craft and love of subject.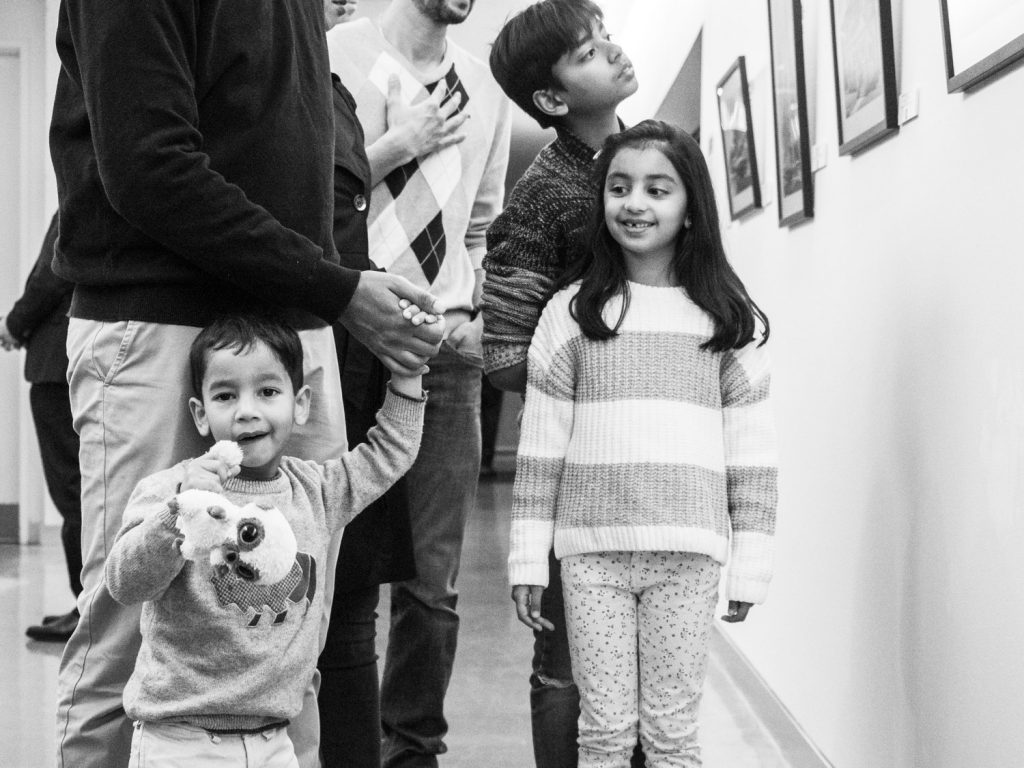 So there. Now – what are these photos actually of? My purpose in writing is not to provide a catalogue so that the reader feels they know the show already. I would rather try to report my experience, for it is this remembered experience that has stayed with me.
I think this is a very important point about this exhibition. It provides something that cannot be offered another way. Visiting the Wine Centre and walking among these prints as they hang together and as they stand individually was an experience I am very glad to have had. It is an experience I can heartily recommend to others and I congratulate the artists on what they have achieved.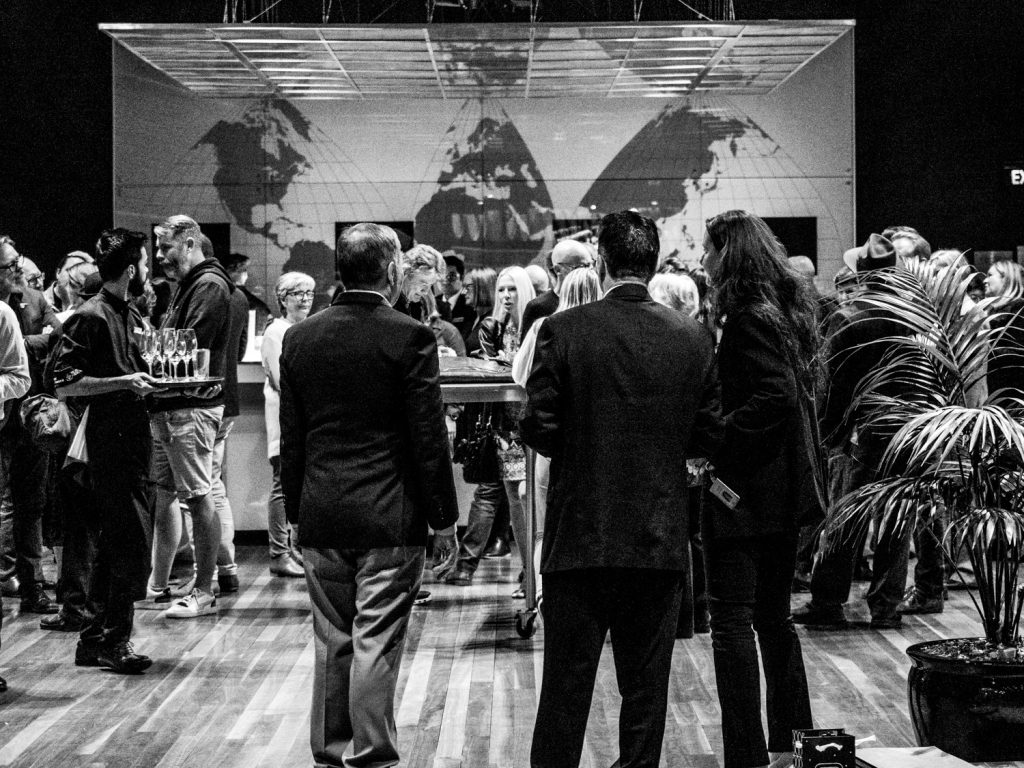 Prism runs from 12 April to 23 May 2021 at the National Wine Centre, Adelaide.