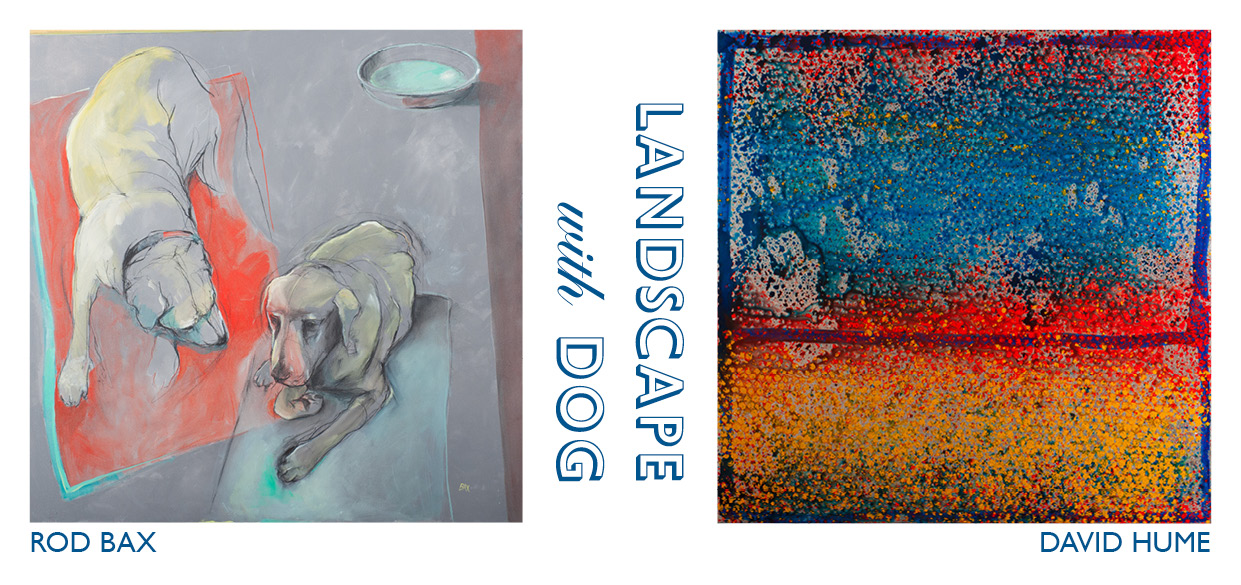 Landscape with Dog
Rod and David first exhibited their work together 30 years ago.
They have both done much since then; held over 50 solo shows, remained friends, and become increasingly awesome.
Their artworks are very different, but are united by their common convictions about the nature and quality of art.
So – please come and see them exhibit together in 2017.
Family-Friendly Opening:
Sunday Oct 8
11.00 am to 3.00 pm.
Address:
Level 1
Malcolm Reid Building
187 Rundle St,  Adelaide 5000
Hours:
Sat-Sun, 11.00 am to 5.00 pm.
Mon-Tue, Closed.
Wed-Fri, 12.00 to 6.00 pm.
Dates:
Friday Oct 6 to Sunday Oct 22 inclusive.