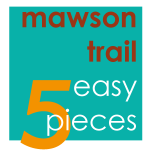 These paintings are inspired by a cycle trip along South Australia's Mawson Trail. It's a ride of  900 km along dirt roads and tracks that stretches from Adelaide in the South to Blinman, in the Flinders Ranges. The paintings are a response to the way the colours and form of the land change as you move through it.
Riding the Mawson was a great experience for me. I've been painting landscapes for 30 years, and riding my bike much longer, but I wanted the same sense of  discovery I felt on the ride to come through in the paintings.
The technique is new, developed just for these paintings as an extension of what I've done previously. Painting them was an adventure, and I hope the works reflect the excitement and satisfaction that such new adventures can bring.
 Details
All works are acrylic on canvas, size 90cm x 90cm. Price $1900.
The works are available for sale by contacting me directly, or online through the Bluethumb gallery Here
They are currently on display at Rosey's Cafe in Adelaide.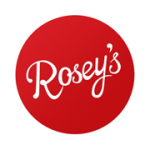 Rosey's Cafe
139 Unley Rd,
Unley SA, 5061