I and the Beach is an exhibition currently taking place at the Light Gallery, Centre of Creative Photography in Adelaide.
It is part of the 2020 SALA Festival.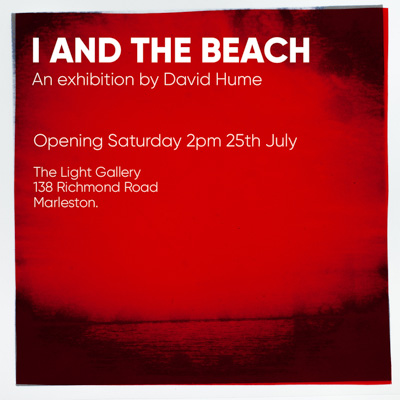 Gallery Hours: Mon-Fri 9 am to 5 pm
138 Richmond Rd
Marleston 5033
Please phone the gallery before arriving during current Covid environment: 08 8354 0839
The exhibition will be made available online at its conclusion.
In the mean time, please enjoy the video Fleurieu, which is a part of the exhibition:

This video was shot on a single roll of 35mm film with multiple exposures on overlapping frames.
It documents a trip along the Fleurieu coast of South Australia from Normanville to Carrickalinga, across the Myponga dam and down to Sellicks and Aldinga beach.
Video and images © 2019-2020 David Hume
The music is taken from Summer Sojourn, from Jazzin' Around for Strings by South Australian composer Kerin Bailey. © 2004 Kerin Bailey (https://kerinbailey.com.au)
Viola played by Margot Masters
Photo Essay
You may also enjoy a photo essay that speaks to the work: